Jokes
A lady about 8 months pregnant got on a bus. She noticed the man opposite her was smiling at her. She immediately moved to another seat. This time the smile turned into a grin, so she moved again. The man seemed more amused. When on the fourth move, the man burst out laughing,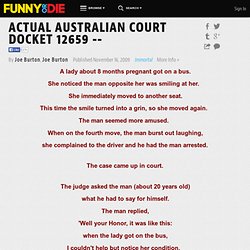 So after landing my new job as a Wal-Mart greeter, a good find for many retirees, I lasted less than a day…. About two hours into my first day on the job a very loud, unattractive, mean-acting woman walked into the store with her two kids, yelling obscenities at them all the way through the entrance. I said pleasantly, 'Good morning and welcome to Wal-Mart. Nice children you have there.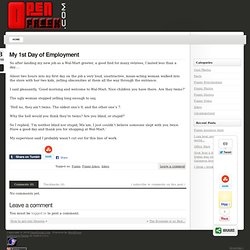 My 1st Day of Employment
Wrong number ?
A blonde and a lawyer are seated next to each other on a flight from Los Angeles to New York. The lawyer asks if she would like to play a fun game. The blonde, tired, just wants to take a nap, so she politely declines and rolls over to the window to catch a few winks. The lawyer persists and explains that the game is easy and a lot of fun. He says, "I ask you a question, and if you don't know the answer, you pay me five dollars, and vice versa."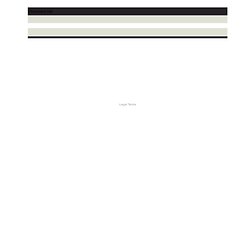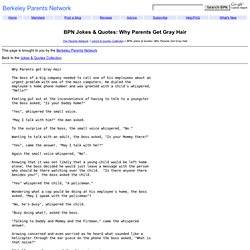 The Parents Network > JokeS & Quotes Collection > BPN Jokes & Quotes: Why Parents Get Gray Hair This page is brought to you by the Berkeley Parents Network Back to the Jokes & Quotes Collection
The Lie Detector Robot Joke