Lavoro
Offerte di lavoro per Manager, a partire da € 50.000 annui e Head hunter iscritti a Experteer.it. EU careers : L'ufficio europeo di selezione del personale è il punto di partenza! Software Testing | uTest. Technology. A vast array of technological resources to address the needs of any industry or business.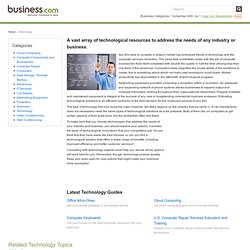 Any firm able to compete in today's market has embraced trends in technology and the computer services revolution. The same task undertaken today with the aid of computer accessories finds itself completed with double the quality in half the time utilizing less than one-third of the personnel. Computers have magnified the innate ability of the workforce to create; this is something about which not many past revolutions could boast. Worker productivity has skyrocketed in the aftermath of technological progress. LAVORO.
Head Hunters in Italia: Come funziona e come inviare il proprio CV agli headhunters.
eGov - Archivio aziende - M-Government. Sales/Account Manager (Semiconductor Manufacturing) job, Italy - competitive plus bonus - Permanent - IC Resources.
---