Portal
l est bientôt 1h du mat', j'ai les yeux qui commencent à piquer quand un truc attire mon attention sur Steam : Portal se met à jour.
La mise à jour de Portal est un mensonge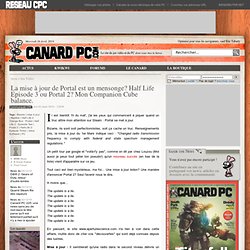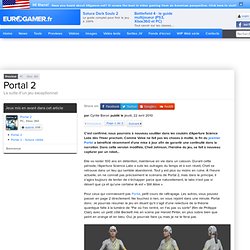 C'est confirmé, nous pourrons à nouveau sautiller dans les couloirs d'Aperture Science Labs dès l'hiver prochain.
Portal 2 Preview // PC /// Eurogamer.fr
Portal 2
C'est maintenant officiel : Valve annonce Portal 2.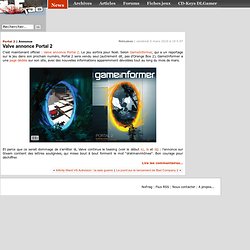 Portal Teaser Trailer
Portal Ending - a Funny video
About Cloned Cube with by cubis on Dec 21st, 2013
Portal Mod DB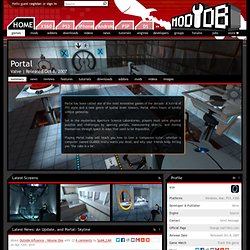 Portal: The Flash Version MapPack for Portal
Portal Level Creation:fr
Gear Portal Map Pack V2 Portal
Map Factory - the game map database
Opération portes ouvertes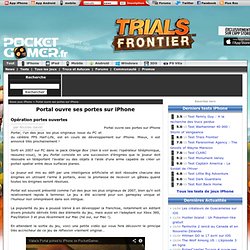 iPhone news, Portal (iPhone), Pocket Gamer
Portal 2 Teaser Trailer - E3 2010
Les objectifs n'ont pas changé depuis le premier épisode : on nous demande toujours d'aller d'un point A à un point B en exploitant les capacités interdimensionnelles du fameux canon à portails, qui permet d'ouvrir une entrée interdimensionnelle d'un clic gauche, et une sortie d'un clic droit. Portal 2 s'éloigne tout de même largement de l'architecture narrative balbutiante de son prédécesseur. Là où Portal premier du nom prenait la forme d'un prototype très expérimental dont le développement scénaristique était plus ou moins inexistant avant le tout dernier niveau du jeu, sa suite se présente comme une véritable histoire que l'on suivra dès les premières secondes de la partie et jusqu'à l'écran de crédits final (et même au-delà via le mode coopératif).
Portal 2, Zoom sur PC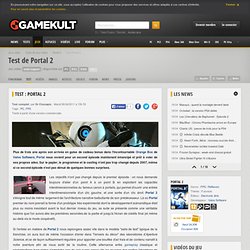 Portal 2 : Test en vidéo
Bandes-annonces HD - Portal 2 PC - Trailer coopératif
Portal 2 : interview et trailer pour le coop