Jazz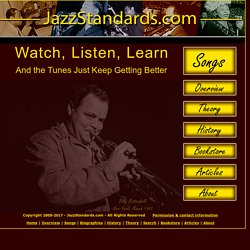 The Evolution of Jazz Standards What is a jazz standard? Who decides what songs are best to play?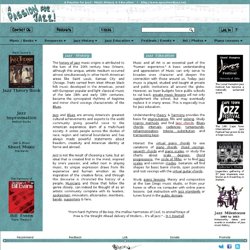 The history of Jazz music origins is attributed to the turn of the 20th century New Orleans, although this unique, artistic medium occurred almost simultaneously in other North American areas like Saint Louis, Kansas City and Chicago. Traits carried from West African black folk music developed in the Americas, joined with European popular and light classical music of the late 18th and early 19th centuries, became the syncopated rhythms of Ragtime and minor chord voicings characteristic of the Blues . Jazz and Blues are among America's greatest cultural achievements and exports to the world community giving powerful voice to the American experience. Born of a multi-hued society, it unites people across the divides of race, region and national boundaries and has always made powerful statements about freedom, creativity and American identity at home and abroad.
Doug McKenzie Jazz Piano Site
In this month's article, I am going to talk about different techniques you can use to quickly create an arrangement from a lead sheet. Lead sheets, sometimes referred to "Lead Lines" are when you are presented with only the chords and melody of a song. If you know how to create an arrangement using lead sheets, you have thousands of songs at your fingertips.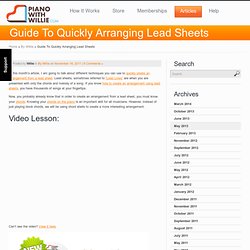 Guide To Quickly Arranging Lead Sheets | Piano With Willie | Learn The Piano | Piano Lessons
Roots of Blues -- Leadbelly "See See Rider"
Cotton Fields - Leadbelly
leadbelly - house of the rising sun
Lead Belly - Where Did You Sleep Last Night? (1944) (TRUE STEREO)