Slideshow
Today I gonna show you how to install and setup the amazing views slideshow module on Drupal7.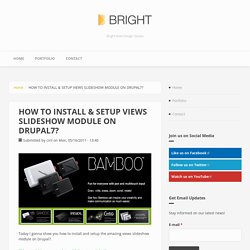 HOW TO INSTALL & SETUP VIEWS SLIDESHOW MODULE ON DRUPAL7? | ウェブサイトデザイン | Bright Web Design Studio
8450c74903c1fee51496377990216ca5 239 Photo Gallery, picture gallery, or slideshow are the best way to showcase your images / photos to your readers. jQuery Slideshow plugins are very useful to show the photo gallery in your blog or website.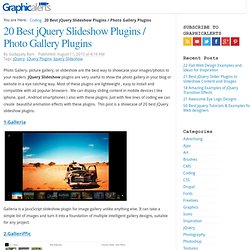 AJAX Slide Show
AJAX Feed API - AJAX SlideShow
PHP/SWF Slideshow > Tutorial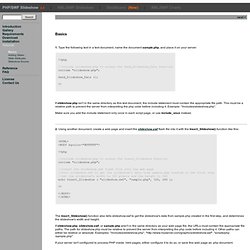 Basics 1. Type the following text in a text document, name the document sample.php , and place it on your server: