Heroes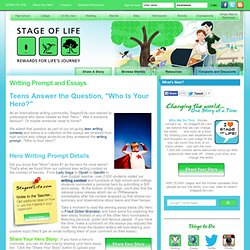 Student Essay Summary Page - Who is Your Hero?
National Press Release: Students Across America Answer the Question, "Who Is Your Hero"MOM RANKS #1 ON TEENS' HERO LIST PRNewswire-USNewswireStageofLife.com Move over Lady Gaga.
Best Heroes of All Time
Hercules, or Heracles if you prefer Greek to the Roman, was the mortal son of Zeus.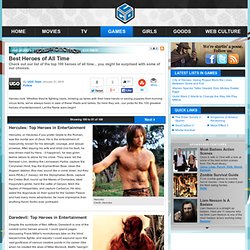 AFI's 100 Years...100 Heroes and Villains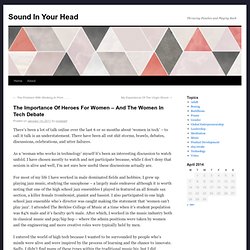 The Importance Of Heroes For Women – And The Women In Tech Debate | Sound In Your Head
There's been a lot of talk online over the last 6 or so months about 'women in tech' – to call it talk is an understatement.
Article: The Role of Heroes In Character Education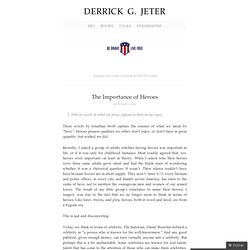 The Importance of Heroes « DERRICK G. JETER
Who'er excels in what we prize, appears a hero in our eyes.
The Importance of Heroes in Society