Italien
Acerbis International
Cattelan - cataloghi interattivi
Philosophy
Letti imbottiti letti in tessuto letti tessili produzione e design - TWILS
S.r.l. - Mazzoli
FF Cerva chairs FF CASA Artù 4 seater sofa and Ginevra coffee table FF CASA Margutta dining table and Ripetta chairs FF CASA Albert 3 seater sofa FF CASA Premiere 4 seater sofa FF CASA Regent bed and Dedalo bench
CASA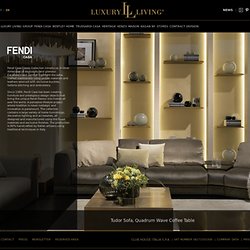 it : Colombostile : Hand Made / Made in Italy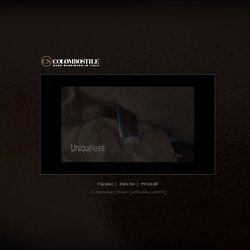 Modalità del trattamentoI dati saranno trattati su supporti informatici , nel rispetto delle disposizioni di legge atte a garantire la sicurezza e la riservatezza, nonché l'esattezza, l'aggiornamento e la pertinenza dei dati rispetto alle finalità dichiarate. I dati saranno inseriti nelle pertinenti banche dati cui potranno accedere, e quindi venirne a conoscenza, gli addetti espressamente designati dalla scrivente come incaricati del trattamento dei dati personali. I dati saranno conservati per il tempo strettamente necessario al raggiungimento delle finalità indicate. Finalità del trattamentoUtilizzo di servizi ad accesso limitato disponibili sul presente sito.
it : FLEXFORM IT
Bontempi | Mobili . Tavoli . Sedie . Complementi . Divani . Letti design . Letti d'autore
it : Cattelan Italia
it : Armani Casa
Esiste oggi una sensibilità particolare che trova la sua espressione più compiuta negli accostamenti armonici tra gli elementi naturali e i prodotti più raffinati del lavoro dell'uomo - una sensibilità tutt'altro che astratta o complicata: concreta, invece, semplice, immediata, capace di combinare senza asprezze la varietà imprevedibile del mondo organico e minerale con la regolarità e la razionalità dei manufatti ad alta tecnologia.
it : GERVASONI SPA - Furniture Industry Since 1882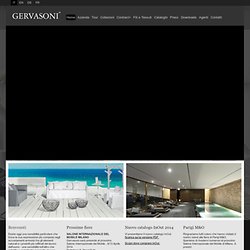 it : Molteni&C
Meridiani - HOME PROJECTS OPENAIR
it : i4 Mariani s.p.a. - industria specializzata nella produzione di mobili
ZANOTTA Design
DONGHIA | Home Page
it : Kristalia
Data collected, including e-mail address, will be kept in compliance with the regulations in terms of privacy and data protection and they will be managed by De Padova company in order to provide information concerning its products and initiatives. Data will be only processed by De Padova and by the companies De Padova could make use of, outsourcing its processed: such companies warrants security levels in compliance with the regulations. Data will not be disseminated in any case. Anytime you can contact De Padova – Data Controller, sending an email to privacy@depadova.it or calling the phone number +390277720244 - in order to exercise the rights of access, correction, opposition against handling as recognized by privacy regulations.
it : De Padova
it : plank