Lotus Domino
Looking at my blog from time to time fills me with geek shame. Of years past if we didn't post for 2 weeks the next on the list began with an apology fully explaining absence with evidence and justification. Nowadays, it's so different. I don't blog for the lack of news.
pmooney.net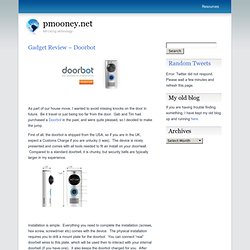 October has been an incredibly busy month. I am headed to Europe now for the third time in a 75-day period; the intervening time has also featured trips to Austin and Toronto. Additionally, I had the opportunity to be part of IBM InterConnect 2013 in Singapore earlier this month, my first time over to Asia this year. As such, I was determined to make the best of it.
Ed Brill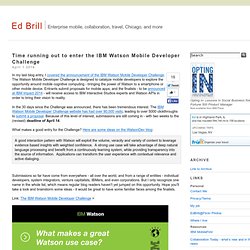 Dominux
Mercredi 20 Juillet 2011 Firefox 5 et IE 9 supportés avec la sortie du 8.5.2FP3 Le Fix Pack 3 pour la 8.5.2 est sorti en début de semaine avec comme apporte notable le support de Firefox 5 et Internet Explorer 9. Toutes les infos sur le FP3 à venir sur la Technote #7010592 dédiée (au jour d'aujourd'hui elle n'est pas encore à jour) ou encore sur cette page qui liste les SPRs corrigés.
Lotus Notes and Domino wiki
Nous sommes actuellement le 17 Jan 2014 à 06:20 Consulter les messages sans réponse • Consulter les sujets actifs Administration Déposez vos trucs et astuces sur l'administration Lotus Domino Modérateur: Modérateur Sous-forums : Client Lourd, Configuration, Divers, Messagerie, Notes.ini, Sécurité 88 Sujet(s) 184 Message(s) Dernier message par cyberscooty 26 Sep 2013 à 10:05 Développement Tous ce que vous cherchez sur le développement est ici !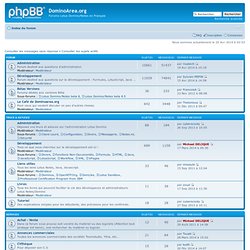 Dominoarea.org
Dominux