The 1948 War
'I am an illegal alien on my own land' The Birth of the Palestinian Refugee Problem Revisited. Morris' earlier work exposed the realities of how 700,000 Palestinians became refugees during the 1948 Arab-Israeli war.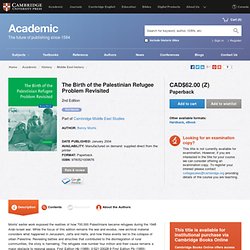 While the focus of this edition remains the war and exodus, new archival material considers what happened in Jerusalem, Jaffa and Haifa, and how these events led to the collapse of urban Palestine. Revealing battles and atrocities that contributed to the disintegration of rural communities, the story is harrowing. The refugees now number four million and their cause remains a major obstacle to regional peace. Erasing the Nakba. Israel's tireless efforts to conceal the historical events leading to its creation. nakba I first heard about the Nakba in the late 1980s, while I was an undergraduate student of philosophy at Hebrew University.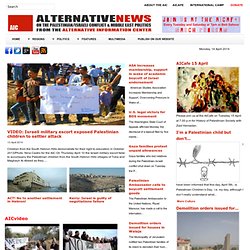 This, I believe, is a revealing fact, particularly since, as a teenager, I was a member of Peace Now and was raised in a liberal home. The War for Palestine. Dr Eugene L. Rogan - Academic Staff - Faculty of Oriental Studies - University of Oxford. Purchase by Other Means: The Palestine Nakba and Zionism's Conquest of Economics | Wolfe | settler colonial studies. Abstract This article questions the singularity of the Palestine Nakba.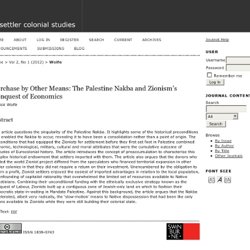 It highlights some of the historical preconditions that enabled the Nakba to occur, revealing it to have been a consolidation rather than a point of origin. Ilan Pappe - The ethnic cleansing of Palestine. Palestine, Israel and the Internal Refugees: Essays in Memory of Edward Said. The 1948 Palestine War is known to Israelis as 'the War of Independence'.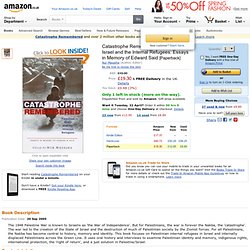 But for Palestinians, the war is forever the Nakba, the 'catastrophe'. The war led to the creation of the State of Israel and the destruction of much of Palestinian society by the Zionist forces. For all Palestinians, the Nakba has become central to history, memory and identity. This book focuses on Palestinian internal refugees in Israel and internally displaced Palestinians across the Green Line. Why Jews need to talk about the Nakba. A personal journey The ruins of Lifta, a Palestinian village near Jerusalem (photo: Ester Inbar) A childhood memory: A group of kids and their teacher on a school trip.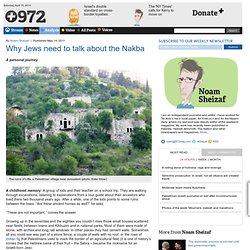 They are walking through excavations, listening to explanations from a tour guide about their ancestors who lived there two thousand years ago. The Ethnic Cleansing of Palestine. Professor Ilan Pappé - Arab and Islamic Studies. BA (Hebrew University), PhD (Oxon) Extension: 4095 Telephone: 01392 724095 Professor of History, Director of the European Centre for Palestine Studies.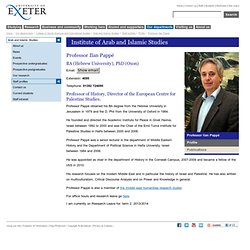 Professor Pappé obtained his BA degree from the Hebrew University in Jerusalem in 1979 and the D. Lila Abu-Lughod.
---