Obama and the peace process
Obama and Israel - FPIF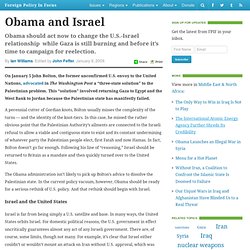 On January 5 John Bolton, the former unconfirmed U.S. envoy to the United Nations, advocated in The Washington Post a "three-state solution" to the Palestinian problem.
Obama is turning his back on Zionism
Obama purposely left Netanyahu in the dark on Mideast speech
FOR would-be Palestinian negotiators, there was much in Barack Obama's speech on the Middle East to applaud. For the first time an American president has articulated his country's commitment to two states based on the 1967 borders.
Obama's speech: The view from Palestine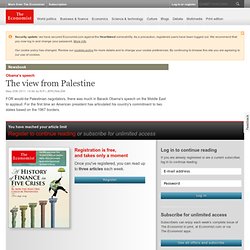 Obama demolished Palestinian chances for statehood
Obama, Netanyahu, and the Middle East
Psychobiography in politics is ordinarily a mug's game. Sometimes, though, an assessment of inherited traits and ideologies can be telling.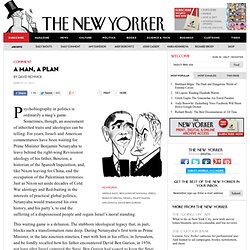 Israeli Prime Minister Binyamin Netanyahu tried to embarrass his host, President Obama, at the White House on Friday, delivering a pedantic attack on him. Netanyahu made many false assertions about Israeli policy toward the Palestinian West Bank being driven solely by security concerns, when it is in fact a vast landgrab of the 'settler-industrial complex.'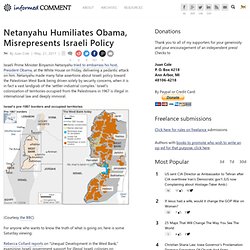 Netanyahu Humiliates Obama, Misrepresents Israeli Policy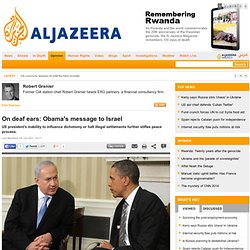 Late May's extraordinary sequence of speeches and meetings involving US President Barack Obama and Israeli Prime Minister Binyamin Netanyahu - and the commentary surrounding it from official circles in both countries - did not make for an edifying interlude. The week beginning May 19 will not be remembered for displays of farsighted statecraft, or high moral courage.
On deaf ears: Obama's message to Israel