Qatar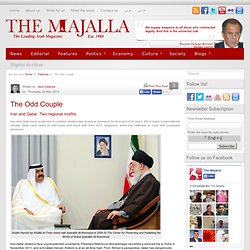 Iran and Qatar: Two regional misfits Iran and Qatar have sustained an unlikely relationship of mutual tolerance for best part of 30 years. But in today's international climate Qatar have opted to side more and more with their GCC neighbors, while Iran attempts to cope with increased pressures.
The Odd Couple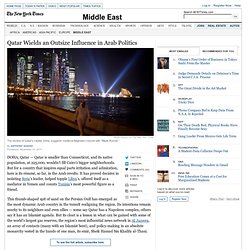 This thumb-shaped spit of sand on the Persian Gulf has emerged as the most dynamic Arab country in the tumult realigning the region. Its intentions remain murky to its neighbors and even allies — some say Qatar has a Napoleon complex, others say it has an Islamist agenda. But its clout is a lesson in what can be gained with some of the world's largest gas reserves, the region's most influential news network in Al Jazeera, an array of contacts (many with an Islamist bent), and policy-making in an absolute monarchy vested in the hands of one man, its emir, Sheik Hamad bin Khalifa al-Thani.
Qatar Presses Decisive Shift in Arab Politics
Al-Jazeera's (R)Evolution?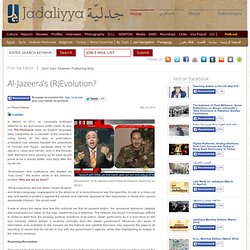 In March of 2011, an unusually forthright editorial by an anonymous writer made its way into The Peninsula Qatar, an English language daily bankrolled by a member of the emirate's ruling family. At the time of publication, protesters had already toppled the presidents of Tunisia and Egypt, uprisings were in full swing in Libya and Yemen, and in the Persian Gulf, Bahrainis were gearing up for what would prove to be a bloody battle, only days after the op-ed ran. "Businesses and institutions are treated as 'holy cows,'" the author wrote in the editorial, entitled "Why are we so timid?" "What essentially ails the Qatari media (English and Arabic-language newspapers) is the absence of a comprehensive law that specifies its role in a clear-cut way and seeks to protect it against the people and interests opposed to free expression or those who cannot appreciate criticism," the op-ed read.