Ipad stats
iPads Used For Play, Not Work: Citigroup Survey - Peter Kafka - Media
So, yes. You could, theoretically, use your iPad to replace the PC you used to use for work.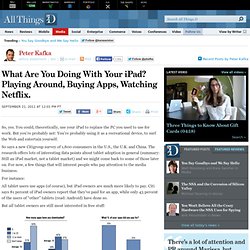 By Aatekah Mir Google Inc.'s Android might be the most popular smartphone platform, but if you add other mobile devices like tablets to the mix, Apple Inc.'s iOS beats Android in the U.S. by a wide margin — 59% to be exact. That's according to new data being released Tuesday by measurement firm comScore, which surveyed 30,000 users of mobile devices for the three months ending in February to arrive at its estimates.
A Look at iPad Users: Apple Still Trouncing Android - Digits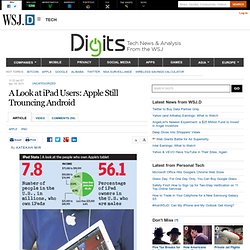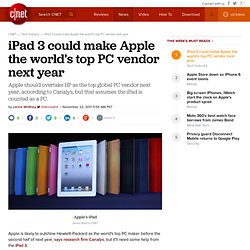 iPad 3 could make Apple the world's top PC vendor next year | Apple
Apple's iPad
Apple cult mocked by Samsung in Galaxy S II ad | Technically Incorrect
"I could never get a Samsung," says a self-consciously cool-looking, whiny dude, seated on the sidewalk. "I'm creative."