Ipad stats
iPads Used For Play, Not Work: Citigroup Survey - Peter Kafka - Media
So, yes. You could, theoretically, use your iPad to replace the PC you used to use for work.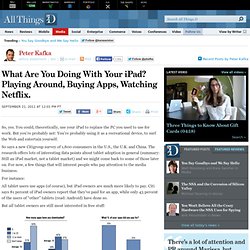 A Look at iPad Users: Apple Still Trouncing Android - Digits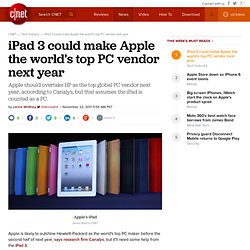 iPad 3 could make Apple the world's top PC vendor next year | Apple
Apple's iPad
Apple cult mocked by Samsung in Galaxy S II ad | Technically Incorrect
"I could never get a Samsung," says a self-consciously cool-looking, whiny dude, seated on the sidewalk. "I'm creative."