iOS5
Deprecated UIViewController Methods
Core Image Programming Guide
parentViewController
Pre iOS 5, 'parentViewController' would return the view-stack's parent view controller, or the controller which presented that controller when called on a modal view controller. This was the intended, documented functionality of the method, not some mistake. iOS 5 changes this by splitting out the latter functionality to 'presentingViewController'.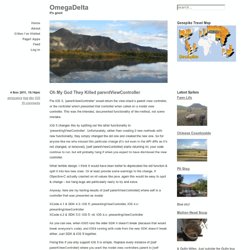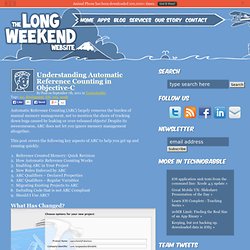 By Paul on September 7th, 2011 in Technobabble Tags: arc , development , iOS , ios5 , xcode Automatic Reference Counting (ARC) largely removes the burden of manual memory management, not to mention the chore of tracking down bugs caused by leaking or over-released objects! Despite its awesomeness, ARC does not let you ignore memory management altogether. This post covers the following key aspects of ARC to help you get up and running quickly.
ARC
Storyboard
This post is also available in: Chinese (Simplified) If you're new here, you may want to subscribe to my RSS feed or follow me on Twitter . Thanks for visiting!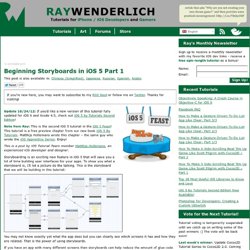 Maps Bring the power of the amazing new Maps engine into your app. With Map Kit, you can automatically take advantage of the beautiful Apple-designed cartography and vector-based interactivity. Users can also discover your routing apps right within Maps. So when users are looking for specific ways to get around, whether by subway, ferry, bike, or walking, Maps will show your app as an option. Facebook
iOS 5