Design
Visual version control for designers
iOS Photoshop Actions & Workflows
The Codrops team wishes everybody a Merry Christmas and a happy new year! A big "Thank You" from us in form of a little demo with a bursting animated gift box and some flying icons. read more Some effects for a perspective page view navigation where the page itself gets pushed away in 3D to reveal a menu or other items. This navigation idea is seen in mobile app design and we wanted to explore some more effects. read more A set of flat and 3D progress button styles where the button itself serves as a progress indicator. 3D styles are used for showing the progress indication on one side of the button while rotating the button in perspective. read more
iOS Inspires Me | Design showcase of the best looking iPhone/iPad app icons, app interfaces, app websites & resources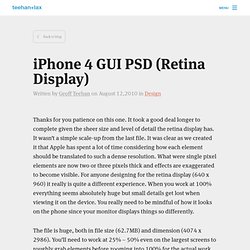 Thanks for you patience on this one.
How To Design A Gorgeous Big UI Button In Photoshop
In this tutorial we're going to be creating a gorgeous and modern user interface button suitable for the web or a mobile interface design. We'll be using a handful of Photoshop techniques that are bound to come in handy for more than just creating buttons; in fact, the techniques we'll be using are often used in most UI elements. Step 1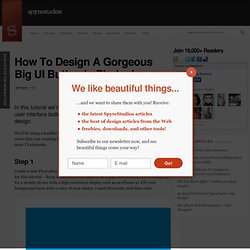 50 tips for designing brilliant iOS apps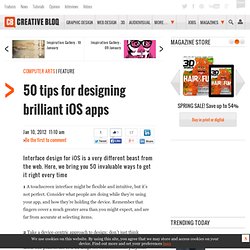 Interface design for iOS is a very different beast from the web. Here, we bring you 50 invaluable ways to get it right every time 1 A touchscreen interface might be flexible and intuitive, but it's not perfect. Consider what people are doing while they're using your app, and how they're holding the device. Remember that fingers cover a much greater area than you might expect, and are far from accurate at selecting items.
Designing Icons - 35 tutorials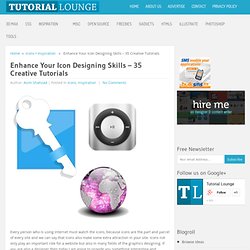 Asim Shahzad Posted on 11.
weirdsgn
Apple released the new ipad few weeks ago and within a week, it reached 3 million sales!
45 iPad iOS Interface Showcase - Inspiration