Cocos2d
bug tracker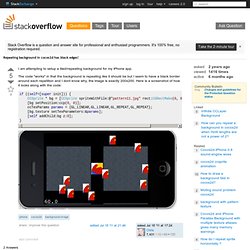 current community your communities Sign up or log in to customize your list. more stack exchange communities Stack Exchange sign up log in tour help
repeating background
I am not quite sure how use HD images for sprites in cocos2d. I looked through the documentation, and downloaded the newest beta which supports points instead of pixels, but I don't understand the whole -hd suffix idea. In other word I need help and have no idea how to use retina quality graphics in my cocos2d game. I feel that it is very simple, but I cannot find anything on doing this. Any help would be greatly appreciated. Ok so maybe this is asking too much but, it would be very helpful if someone could give me the code a tell me where to put it.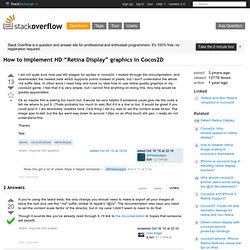 retina display
cocos2d extensions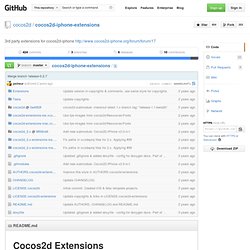 README.md Cocos2d Extensions This repo is a collection of quality 3rd party extensions and additions for the Cocos2D-iPhone Engine. Everything that doesn't modify Cocos2D itself, while bringing new functionality can become a part of Cocos2D-iPhone-Extensions Repo: alternative versions of existing classes, additional categories, new nodes, actions, etc…
Zooming, is fairly simple, simply set the scale property of your main game layer... but there are a few catches. When you scale the layer, it will shift the position of the layer. It won't automatically zoom towards the center of what you're currently looking at.
Zoom effect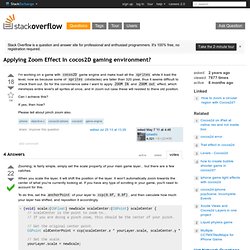 Box2D Tutorial: Collision filtering | Aurelien Ribon's Dev Blog
Hello, Today I want to make a tutorial about collision filtering in the Box2D engine, because it is something that is not that easy to master, and yet it is a very powerful and useful feature. Note: examples and source code are related to the LibGDX (Android) implementation of the Box2D API, but the concepts are the same for any other implementation, only the syntax may differ. There are two ways to deal with collision filtering: by using categories and masks, or by using groups. These parameters can be found in the Filter component of a Fixture. Filtering collisions with any of these attributes will assure you that collision checks between two bodies that should not collide with each other will not be evaluated at all, resulting in a gain of speed.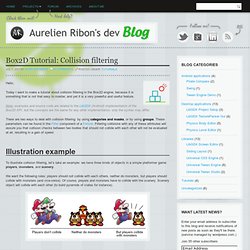 Capture OpenGL ES View as an Image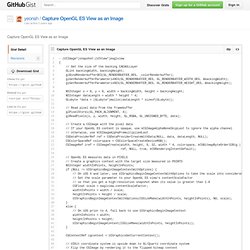 - (UIImage*)snapshot:(UIView*)eaglview // Get the size of the backing CAEAGLLayer GLint backingWidth, backingHeight;
How to use CCProgressTimer in Cocos2D to show progress? | Coderz Heaven
Note: The guest post was written a couple of months ago, but due to the release of V3, it has been delayed until now. In the meantime, the company StackMob has announced that it will discontinue its services. The observations and thoughts behind selecting a BaaS are still valid though. Written by @principe With the availability of BaaS (Backend as a Service, red) like Parse, StackMob, Kinvey and many others; developing a game powered by a server has never been easier.