iOS Development
vfr/Reader - GitHub
HOW TO: Start Developing for iOS, Android or Windows Phone 7
An increasing number of first-time mobile app developers are also first-time developers. This makes sense if you think about it; mobile is the hot new platform and the barrier to entry is a lot lower for mobile devices. Furthermore, a simple — yet well-done — mobile app can be functional and a big success; look at the prevalence of tip calculators, flashlights and other applications. It's much harder to find that sort of success with a small, single-purpose desktop app.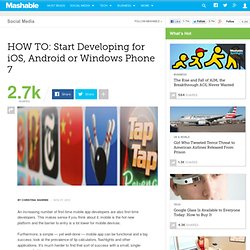 GameSalad Mac Creator version 0.10.2 Beta is live - introducing a new ad monetization feature for our Pro users, as well as many engine optimizations across the board. Mobclix ( mobclix.com ) is a new ad monetization feature for Pro users to... Hello GameSalad Developers! We're always happy to provide new and exciting opportunities to our community, and this is one that we couldn't possibly pass up. With a prize of $25,000 and a 1 year Pro membership , this game jam is the largest we've... GameSalad is proud to announce our SXSW schedule for 2013 !
Blog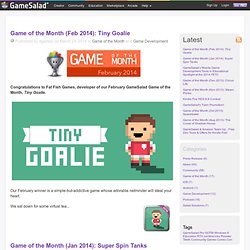 Build your own iPhone App!
AWS SDK for iOS (Beta)