iOS Development
vfr/Reader - GitHub
HOW TO: Start Developing for iOS, Android or Windows Phone 7
An increasing number of first-time mobile app developers are also first-time developers. This makes sense if you think about it; mobile is the hot new platform and the barrier to entry is a lot lower for mobile devices. Furthermore, a simple — yet well-done — mobile app can be functional and a big success; look at the prevalence of tip calculators, flashlights and other applications. It's much harder to find that sort of success with a small, single-purpose desktop app.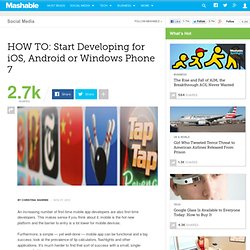 Hi everyone, We're excited to announce a cool contest for the best Kindle Fire games with GameCircle integration! The rules are simple -- make a great game for the Kindle Fire, include GameCircle in your game and post a link to your game ... Congratulations to kinzua, developer of our October GameSalad Game of the Month, Spacetower. Our October winner is a delightful diversion reminiscent of the classic title Tower Bloxx, with a futuristic theme and a plethora of excellent visual... Congratulations to Eric Shofe, developer of our August GameSalad Game of the Month, The Curse of Shadow House.
Blog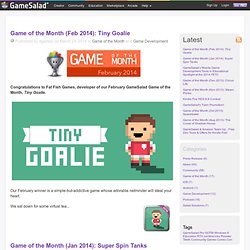 Build your own iPhone App!
AWS SDK for iOS (Beta)