Amia Franz Official Reverbnation Page
This is the Amia Franz Official Myspace page. Go to http://www.reverbnation.com/#!/​amiasingersongwriter Amia sounds similar to Adele, Bebo, Sade, Mariah Carey, Prince and Micheal Jackson in sound and or style! She's a unique and amazing up and coming new artist! James Franz

"I am listening now to your fabulous album! Congratulations! Your songs, vocal styling and music production is slick and sexy, passionate and penetrating. A work of love manifest - congratulations! All the best ! I am truly impressed. :-)" Jeannie Deva is a Celebrity Voice and Performance Coach Jeannie Deva® Feb 22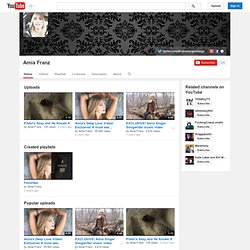 Welcome to YouTube! The location filter shows you popular videos from the selected country or region on lists like Most Viewed and in search results.To change your location filter, please use the links in the footer at the bottom of the page. Click "OK" to accept this setting, or click "Cancel" to set your location filter to "Worldwide". The location filter shows you popular videos from the selected country or region on lists like Most Viewed and in search results. To change your country filter, please use the links in the footer at the bottom of the page. About Official Amia Music Channel
AMIA Singer Songwriter
Twitter
#fan letters to #AmiaFranz #music #usa : -First a big thank you to Curt Baney (also a LinkedIn contact) and his encouragement! I will be sending him a CD when the music is done hope you enjoy Curt!!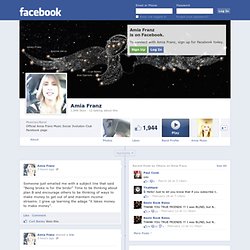 Welcome to Facebook - Log In, Sign Up or Learn More
Amiasingersongs's Music Profile
Divine Artistic Designs | Round Lake, IL 60073 - ServiceMagic
Divine Artistic Designs showed up on-time, was professional and completed the project quickly under a tight deadline. Paulina worked in well into the night and her work helped sell my home in a fast manner. I would recommend Divine Artistic Designs considering all of the above and the the job was done completely within budget and with solid workmanship. Response by Divine Artistic Designs: "I appreciate immensely Ken and his wife giving me such a great rating and confidence in my workmanship! I am also happy that they mention that my price fit within their budget.