Online Music Stream Tools
Kostenlose Musik genießen und das sogar legal - Was sich wie ein Schlaraffenland für Fans der Pop-Musik von Heute anhört, ermöglichen seit kurzem einige, wenige Anbieter. Zu diesen zählt Hypegram. Mit Hypegram streamen Sie aktuelle Musik auf Ihren Rechner.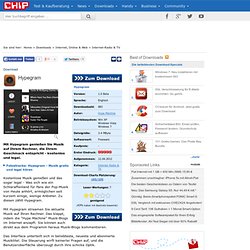 Hypegram
Mit der Web-App Grooveshark spielen Sie Ihre Lieblingsmusik direkt im Browser oder finden neue Künstler mit Hilfe der Grooveshark-Community. Mit wenigen Klicks stellen Sie sich aus dem riesigen Angebot eigene Streaming-Playlisten zusammen.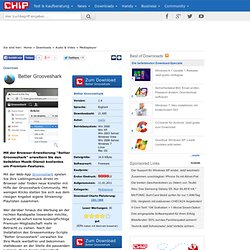 Better Grooveshark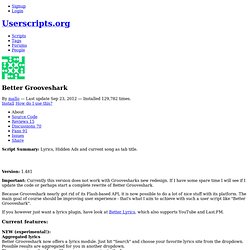 Script Summary: Lyrics, Hidden Ads and current song as tab title.
Better Grooveshark for Greasemonkey
GrooveWalrus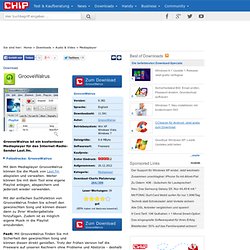 Mit dem Mediaplayer GrooveWalrus können Sie die Musik von Last.fm abspielen und verwalten. Weiter können Sie mit dem Tool eine eigene Playlist anlegen, abspeichern und jederzeit wieder verwenden. Mit der einfachen Suchfunktion von GrooveWalrus finden Sie schnell den gewünschten Song und können diesen dann zu Ihrer Wiedergabeliste hinzufügen.
GrooveWalrus | Stand-alone music player with GrooveShark and Last.fm support.