Internet MKT News
P&G Plans More Cuts in Headcount, Agency Fees, Production | CMO Strategy
Facebook Buys Instagram for $1 Billion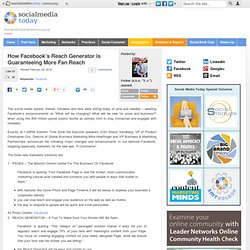 The social media sphere, friends, followers and fans were sitting today on pins and needles – awaiting Facebook's announcements on "What will be changing?
How Facebook's Reach Generator is Guaranteeing More Fan Reach
social media watch Posted by Sheila Shayon on August 24, 2012 12:21 PM
social media watch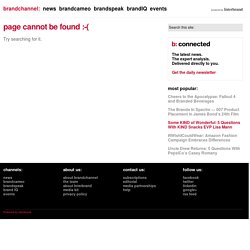 A couple of tweets, discovered well after we all learned that Whitney Houston had died Saturday, illustrate a challenge journalists face in a breaking news situation.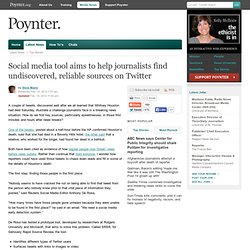 Social media tool aims to help journalists find undiscovered, reliable sources on Twitter
The New York Giants official website accidentally announced the winner of Super Bowl XLVI more than 24 hours before Sunday's big game even started, by the look of images floating around the web.
Giants Website Prematurely Reveals Super Bowl Winner [PIC]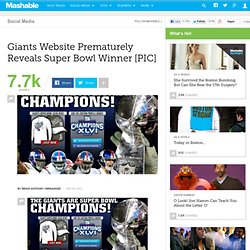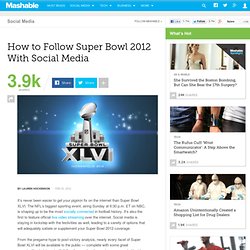 How to Follow Super Bowl 2012 With Social Media
It's never been easier to get your pigskin fix on the internet than Super Bowl XLVI. The NFL's biggest sporting event, airing Sunday at 6:30 p.m.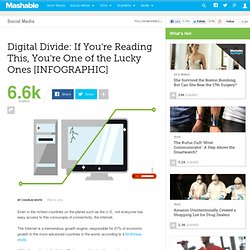 Even in the richest countries on the planet such as the U.S., not everyone has easy access to this cornucopia of connectivity, the Internet. The Internet is a tremendous growth engine, responsible for 21% of economic growth in the more advanced countries in the world, according to a McKinsey study.
Digital Divide: If You're Reading This, You're One of the Lucky Ones [INFOGRAPHIC]
Facebook has filed its IPO paperwork and the S-1 statement contains an utterly dizzying amount of statistics. The numbers provide a glimpse into Facebook's stunning growth since its founding in 2004, with a particular emphasis on what's been happening over the past three years.
Facebook's $5 Billion IPO, By The Numbers [CHARTS]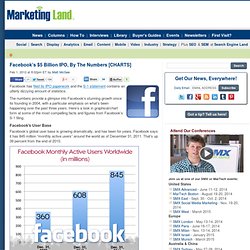 Will an IPO change Facebook?
The IPO Won't Change Facebook. Online Ads Will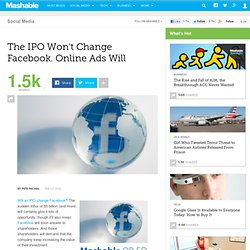 Pinterest, a two-year-old social bookmarking site that lets users collect and share things they like on the web, is driving increasingly significant amounts of traffic to retailers' websites.
The New York Giants and New England Patriots face off for gridiron glory this Sunday in Super Bowl XLVI. But the game's real winners could be social networks and mobile technologies — as well as the marketers who best leverage those platforms. A look back at how fans engaged with last year's game provides an interesting insight into the huge role that social and mobile now play in people's Super Bowl experience.
Giants? Patriots? Mobile and Social to Win Super Bowl XLVI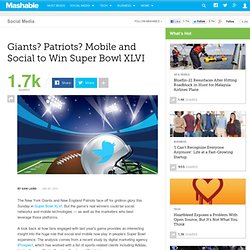 Global Digital Communication: Texting, Social Networking Popular Worldwide
Usage Differs by Age and Education Survey Report
Google sent a 13-page letter to Congress Monday explaining changes to its privacy policy that the search giant announced last week. Those changes are scheduled to go into effect for Google's 350 million global users on March 1. The letter is a response to a letter Congress sent to Google last week, which requested more specific knowledge about Google's new privacy policy and practices.
Google to Congress: We're Still Not Evil
More than half of adult cell phone owners used their cell phones while they were in a store during the 2011 holiday season to seek help with purchasing decisions. During a 30 day period before and after Christmas:
How Americans used their phones to assist with purchasing decisions this holiday season
Apple's blowout first quarter was notable for many reasons, not least of which was the company's record revenues of $46.3 billion.
Apple's First Quarter Earnings: The Unbelievable Numbers
Technology
The Great Web Blackout
The Rise of the New Groupthink
Jerry Yang, 'Chief Yahoo,' Steps Down From Board
Explainer: understanding Sopa | Technology
PQ Media :: Press Releases