To sort
Following quick on the heels of publication of Russell Jacoby's review of Erik Olin Wright's Envisioning Real Utopias in Dissent , Michael Burawoy has written a detailed reply stressing the importance of Wright's project and rescuing it from the tangle of Jacoby's at times ad hominem attack, an excerpt of which reads: Wright seems to know nothing about the history of utopian thought, communities, or cooperatives.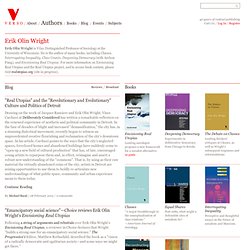 Erik Olin Wright
Explaining Institutional Change
James Blaut, a geographer at the University of Illinois at Chicago, is particularly known for his excellent refutations and polemics against Eurocentrism in economic history. This book, "The Colonizer's Model of the World", is the pinnacle of that oeuvre, together with its companion work "Eight Eurocentric Historians" ( Eight Eurocentric Historians ).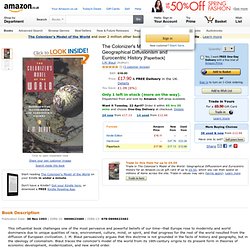 The Colonizer's Model of the World: Geographical Diffusionism and Eurocentric History
Human Rights and Empire: The Political Philosophy of Cosmopolitanism
First of all, a book on economics that gets thumbs up from both The Nation & The Wall Street Journal should get a wide readership. In the field of economics, where neoclassical and neoliberal dogmatism is dominant to the point of being stifling, it is important to open the windows to let fresh air in.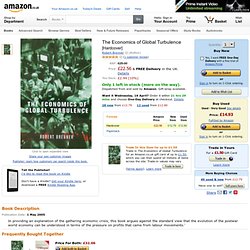 The Economics of Global Turbulence: Amazon.co.uk: Robert Brenner
Benjamin Jerry Cohen, Professor, Dept. of Political Science, UCSB