Libraries & Bookcases
13 Brilliant Bookcases For Kids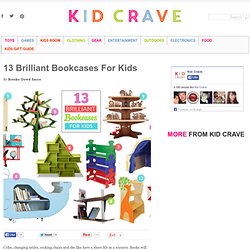 Cribs, changing tables, rocking chairs and the like have a short life in a nursery. Books will always need a home in a child's space, so seeking out one very cool and unique shelf for them will certainly have a greater reward.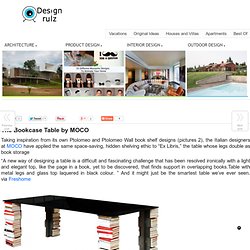 The Bookcase Table by MOCO
Taking inspiration from its own Ptolomeo and Ptolomeo Wall book shelf designs (pictures 2), the Italian designers at MOCO have applied the same space-saving, hidden shelving ethic to "Ex Libris," the table whose legs double as book storage "A new way of designing a table is a difficult and fascinating challenge that has been resolved ironically with a light and elegant top, like the page in a book, yet to be discovered, that finds support in overlapping books.Table with metal legs and glass top laquered in black colour. " And it might just be the smartest table we've ever seen. via Freshome
Scroll bookshelf: holding books in place with tensioned metal rolls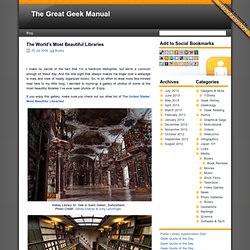 I make no secret of the fact that I'm a hardcore bibliophile, but we're a common enough lot these day.
35 Cozy Reading Corners Making it Easy to Enjoy Every Book to the Fullest
A bookstore in France
Browse the Artifacts of Geek History in Jay Walker's Library
The Ofo Reading Chair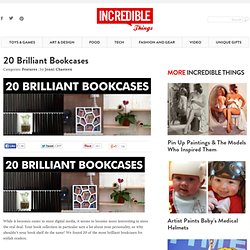 While it becomes easier to store digital media, it seems to become more interesting to store the real deal. Your book collection in particular says a lot about your personality, so why shouldn't your book shelf do the same? We found 20 of the most brilliant bookcases for stylish readers.
Cool Home Bookcases - 20 Brilliant Bookcase Designs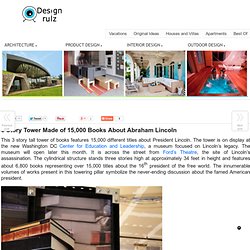 3 Story Tower Made of 15,000 Books About Abraham Lincoln
This 3 story tall tower of books features 15,000 different titles about President Lincoln.
BOOKHOOK by Lockengelöt