Gadgets and Objects
Finder – RFID Locator by Chu Wang, Qiujin Kou, Qian Yin & Yonghua Zhang. 30 Bizarre and Creative Packaging Design Examples | You the Designer. Inspiration November 1, 2010 One of the things that identifies the image of a product is its packaging.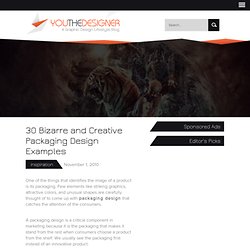 Few elements like striking graphics, attractive colors, and unusual shapes are carefully thought of to come up with packaging design that catches the attention of the consumers. Just When You Thought All the Good Ideas Were Taken.
Objects. The Luxury Leaf House in Rio de Janeiro by Mareines and Patalano. The Luxury Leaf House in Rio de Janeiro by Mareines and Patalano The Luxury Leaf House in Rio de Janeiro by Mareines and Patalano is truly breathtaking.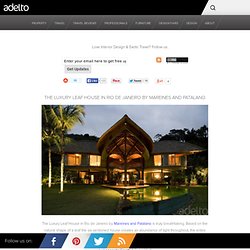 Based on the natural shape of a leaf the six sectioned house creates an abundance of light throughout, the entire roof structure was made ​​of laminated wood of eucalyptus, which due to its manufacturing process can wing large spans (20 feet is the largest in the house) with ease and aesthetic refinement. Photography by Leonardo Finotti & Peter Wolf Via The Coolist About Richard Barker. Bluelounge StudioDesk for Computers. Clutter-Free Lappie Haven For centuries my pal LT has been advocating minimalist style for computer tables and I second his choice; Happy Birthday LT, here's the Mother of ALL minimalist Tables: Bluelounge's StudioDesk.
Why? Coz it has some really spectacular features, lemme elucidate: ALL the peripherals and excess cables get tucked neatly under the sliding desktop surface. 14 Stylish and Luxurious Workstations : Safe Computing Tips. Workstations are not a new thing to us, but in the recent times, they have succeeded in turning more than a few heads and the demand for comfy, luxurious workstations has increased by leaps and bounds.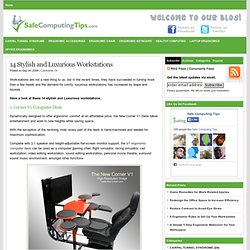 Have a look at these 14 stylish and Luxurious workstations. 1. Corner V1 Computer Desk Dynamically designed to offer ergonomic comfort at an affordable price, the New Corner V1 Desk takes entertainment and work to new heights while saving space. 15 Modern Bathtubs. January 14, 2010 by Thomas Hardy Vascabarca Boat Shaped Bathtub Source.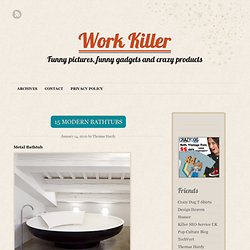 Gorgeous green walls: The next big thing in green building design. A green wall – often confused with a vertical garden or a sky farm – is either free-standing or part of a building with some sort of vegetation, seeking to make amends to the lack of space on the ground.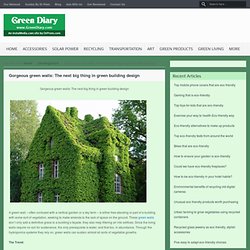 These green walls don't only add a definitive grace to a building's façade, they also help filtering air into edifices. Since the living walls require no soil for sustenance, the only prerequisite is water; and that too, in abundance.
---