Hibernate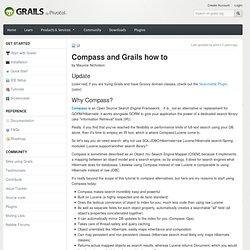 by Maurice Nicholson Update Why Compass?
Compass and Grails how to - Grails - Confluence
Objects by Design: Open Source Software
I developed a simple download queue with Spring jms and Activemq.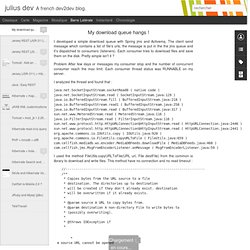 Hibernate + IndexColumn
La persistance des données avec Hibernate 2.1.8 - Club d'entraide des développeurs francophones
Hibernate est une bibliothèque Java diffusée sous licence LGPL.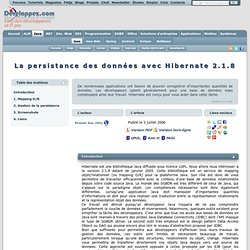 How to configure logging in Hibernate – SLF4j + Log4j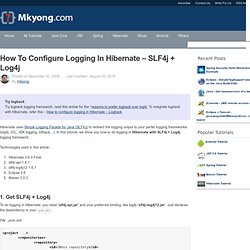 Hibernate uses Simple Logging Facade for Java (SLF4J) to redirect the logging output to your perfer logging frameworkis (log4j, JCL, JDK logging, lofback…).