Int
Matt Dickson
"How strange is the lot of us mortals! Each of us is here for a brief sojourn; for what purpose he knows not, though he sometimes thinks he senses it. But without deeper reflection one knows from daily life that one exists for other people -- first of all for those upon whose smiles and well-being our own happiness is wholly dependent, and then for the many, unknown to us, to whose destinies we are bound by the ties of sympathy. A hundred times every day I remind myself that my inner and outer life are based on the labors of other men, living and dead, and that I must exert myself in order to give in the same measure as I have received and am still receiving...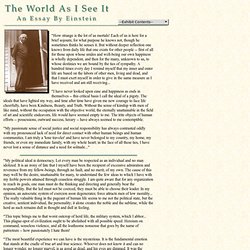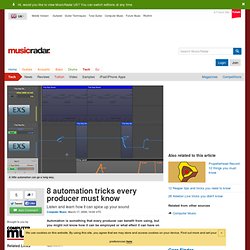 8 automation tricks every producer must know | Page 2 | MusicRadar.com
Automation is something that every producer can benefit from using, but you might not know how it can be employed or what effect it can have on your sounds. This being the case, we've put together a list of practical examples of automation in action, complete with audio clips so that you can hear the results of its application. All of our sounds were created in Logic, but it's the principles that are important here, and these can be applied in any DAW with automation facilities. 1. White noise pad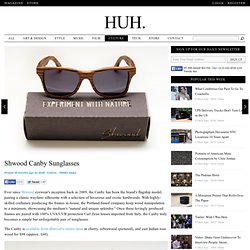 HUH. Magazine - Shwood Canby Sunglasses
Ever since Shwood eyewear's inception back in 2009, the Canby has been the brand's flagship model, pairing a classic wayfarer silhouette with a selection of luxurious and exotic hardwoods. With highly-skilled craftsmen producing the frames in-house, the Portland-based company keep wood manipulation to a minimum, showcasing the medium's "natural and unique splendor." Once these lovingly produced frames are paired with 100% UVA/UVB protection Carl Zeiss lenses imported from Italy, the Canby truly becomes a simple but unforgettable pair of sunglasses.
Quotey