Scrappin'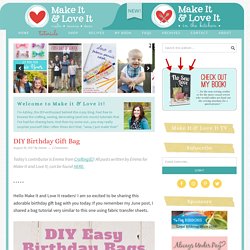 If you're looking for the 2 DSLR Canon Camera giveaway (1 for you, 1 for your friend)……..it's still going on. Until Tuesday (Jan 21st), to be exact! So go on, ENTER!!! I don't know where my head is….but I completely spaced selecting and announcing the 3 WINNERS for the Quiet Book Patterns GIVEAWAY!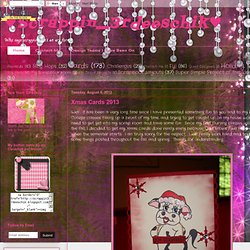 ♥Scrappin_3rdeeschik♥
HI everyone, it's that time again. Time to show how much you love someone by giving them a card , flowers, chocolate (my favorite), or a Valentine exchange at school for your kids. Today's card is featuring a Simply Betty Digi. Her name is Rio and she loves chocolate as much as I do. Little Rio is colored using My new Copic markers.
Simon Says Stamp Blog!
Happy New Year, everyone! I'm back from an extended blogging vacation, and it was fun to relax a bit and spend time with family. I hope your Christmas and New Years Day were wonderful! :)
Jen Lowe Designs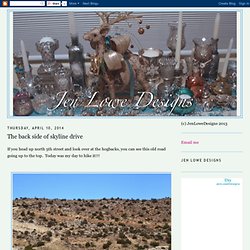 So many of you have asked to see photos of my studio and I hope you won't be disappointed! I've lived in this tiny bungalow for almost 2 years now....and it's taken me that long to get my art supplies organized. But I think I'm there!!! Keep in mind that this is a 9x11 bedroom! And I have it about as jammed full as you can, but there's still space for me and 1 other person to play!
Card Creations By Lorraine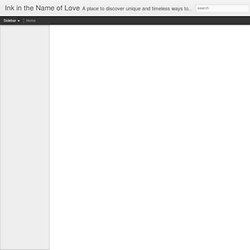 Ink in the Name of Love
It has been a few weeks since my son celebrated his 10th birthday and I wanted to post the banner that he awoke to that morning. The greeting was adhered to the wall using the blue painter's tape. He was overjoyed when he spied it.
Tutorials
The Pink Stamper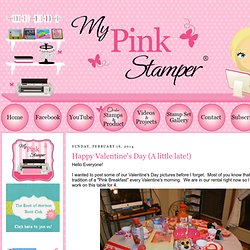 Hello Everyone! I have been asked by my good friend, Joy Tracey, to do a review on the new Artbooking Cricut Cartridge and bundle that you can get exclusively through Close to My Heart. I have only had a little bit to play with it but so far I have LOVED it!!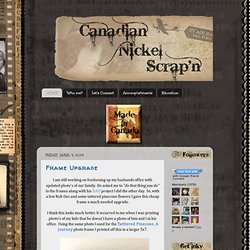 Remember when I made this? Ya, I know you remember. But if you don't remember my Altered Letters click HERE to see the post. This project is like a bottle of wine...it gets better with age. My husband asked me to update his Father's Day gift from 2012. He wanted it on a board so it would have more stability.
Canadian Nickel Scrap'n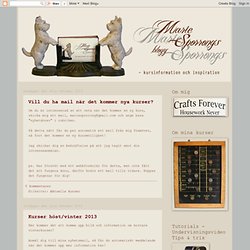 Marie Sporrongs Blogg
Om du är intresserad av att veta när det kommer en ny kurs, skicka mig ett mail, mariesporrong@gmail.com och ange bara "nyhetsbrev" i rubriken. På detta sätt får du per automatik ett mail från mig framöver, så fort det kommer en ny kursmöjlighet! Jag skickar dig en bekräftelse på att jag tagit emot din intresseanmälan. ps.