Scrappin'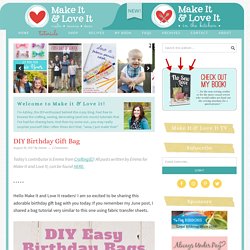 How about showing off a few things you've been making lately……and join in on the this week's Link Party! So, here's the deal, every Saturday, I will host a You Made It and Love It party, where you can simply click on the blue button at the bottom of the post, add your name, the URL to your project, and upload your image………and then click "done" to share. Your image (and link) will then show up on that exact post, down at the bottom, and all will be able to see what you've been creating lately. I kind of think of it as all of you squishing into my craft room, showing off what you've been making.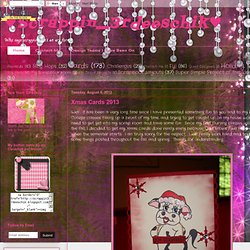 ♥Scrappin_3rdeeschik♥
HI everyone, it's that time again. Time to show how much you love someone by giving them a card , flowers, chocolate (my favorite), or a Valentine exchange at school for your kids. Today's card is featuring a Simply Betty Digi. Her name is Rio and she loves chocolate as much as I do. Little Rio is colored using My new Copic markers.
Simon Says Stamp Blog!
(shhh! I tested colors to the side of this stamped image but Photoshopped them out! Watch the video to see what it actually looked like with the color swatches on the side. LOL!)
Jen Lowe Designs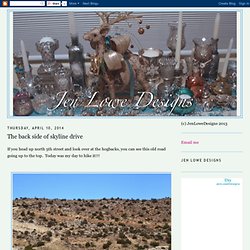 I do. But I think even more than miracles, I believe in the amazing grace of God. I was trying to remember when I first started having back pain. Kerry's granddaughter was a baby. They were at our house for dinner and I had to stop preparing the meal right in the middle of cooking as my back hurt so bad.
Card Creations By Lorraine
Ink in the Name of Love
Tutorials
The Pink Stamper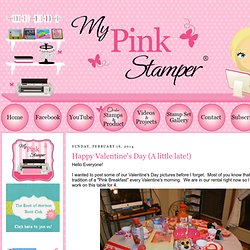 Hello Everyone! Today I have gone Mod Podge crazy! Honestly, I don't ever remember even using Mod Podge.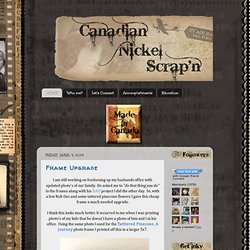 Remember when I made this? Ya, I know you remember. But if you don't remember my Altered Letters click HERE to see the post. This project is like a bottle of wine...it gets better with age. My husband asked me to update his Father's Day gift from 2012. He wanted it on a board so it would have more stability.
Canadian Nickel Scrap'n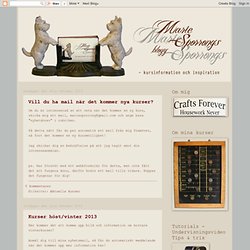 Marie Sporrongs Blogg
Om du är intresserad av att veta när det kommer en ny kurs, skicka mig ett mail, mariesporrong@gmail.com och ange bara "nyhetsbrev" i rubriken. På detta sätt får du per automatik ett mail från mig framöver, så fort det kommer en ny kursmöjlighet! Jag skickar dig en bekräftelse på att jag tagit emot din intresseanmälan. ps.