Innovation Examples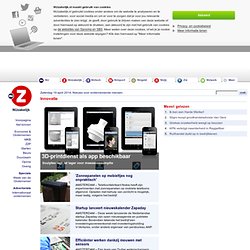 Waarom cookies? Cookies zorgen er bijvoorbeeld voor dat je ingelogd kan blijven op een website of dat bijvoorbeeld je locatie- en taalinstellingen worden onthouden. Daarnaast houden ze bij het online winkelen je digitale winkelwagentje bij. Ook kunnen websitehouders dankzij cookies zien hoe vaak hun sites - en welke pagina's - door bezoekers worden bekeken. Sommige cookies maken het mogelijk om je surfgedrag te volgen.
Innovative ideas that let us live on water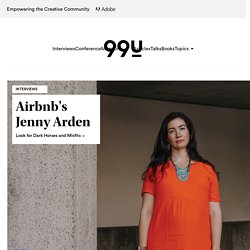 Draw the Line: Finding Your Work-Life Balance What's the thing only *you* can do well? Top Weekend Reads: The Least Valuable Colleges & Majors This week's most popular links. #labrat: Are Daily Logbooks Worth the Work?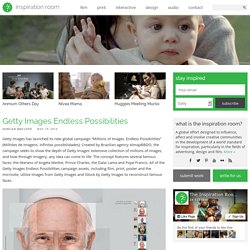 The World's Toughest Job American Greetings and Cardstore is running "The World's Toughest Job", an online video campaign promoting Mother's Day greetings for May 11, 2014. The four minute video sets up a scenario in which 24 job seekers are interviewed through online video conversations for a job with unlimited hours, no breaks and a list of demanding responsibilities, listed as Director of Operations at a company called Rehtom Inc (rehtom.net). Finally all is revealed.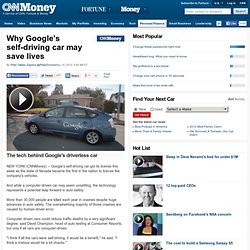 Why Google's self-driving car may save lives - May. 10
NEW YORK (CNNMoney) -- Google's self-driving car got its license this week as the state of Nevada became the first in the nation to license the company's vehicles. And while a computer-driven car may seem unsettling, the technology represents a potential leap forward in auto safety. More than 30,000 people are killed each year in crashes despite huge advances in auto safety. The overwhelming majority of those crashes are caused by human-driver error. Computer driven cars could reduce traffic deaths by a very significant degree, said David Champion, head of auto testing at Consumer Reports, but only if all cars are computer-driven. "I think if all the cars were self-driving, it would be a benefit," he said.
NFC Gumball Machine on Vimeo
"Angry Birds" com estilingue de verdade
Google Creative Sandbox Brief
Bitponics - Your Personal Gardening Assistant by Bitponics
Ever wonder how your plants are feeling? Maybe you've always wanted to grow your own thriving garden full of flowers and vegetables, but didn't know where to start? Well now there's hope!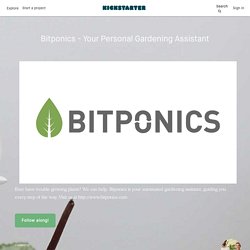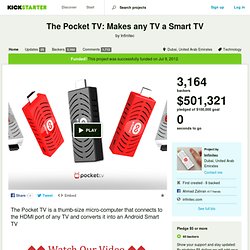 If you landed here after our Kickstarter campaign closed and wasn't able to get your Pocket TV but still want to support our project you still can! We've opened a pre-order site where you can support us and receive the same benefits of our Kickstarter backers. Just go to shop.infinitec.com to pre-order your Pocket TV.
The Pocket TV: Makes any TV a Smart TV by Infinitec
Update 1: Sensordrone Makes You Smarter Update 2: Specs/Compatibility Download Detailed Specifications: http://www.sensorcon.com/forum/download/file.php?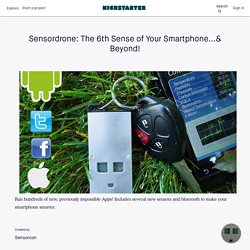 Sensordrone: The 6th Sense of Your Smartphone...& Beyond! by Sensorcon
Artist and computer scientist Jonathan Harris reflects on the digital age and the effects of social media in this reshaping culture keynote. Harris describes Facebook and Twitter as routing devices for human attention. These technologies have provided our species with an effective common nervous system that can be used to transmit signals to each other.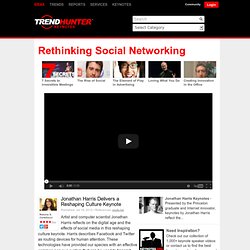 Rethinking Social Networking - Jonathan Harris Delivers a Reshaping Culture Keynote (VIDEO)
Xylinum on Vimeo