Innovation Examples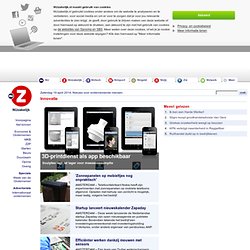 Waarom cookies? Cookies zorgen er bijvoorbeeld voor dat je ingelogd kan blijven op een website of dat bijvoorbeeld je locatie- en taalinstellingen worden onthouden. Daarnaast houden ze bij het online winkelen je digitale winkelwagentje bij. Ook kunnen websitehouders dankzij cookies zien hoe vaak hun sites - en welke pagina's - door bezoekers worden bekeken. Sommige cookies maken het mogelijk om je surfgedrag te volgen.
Innovative ideas that let us live on water
Flanders DC . Home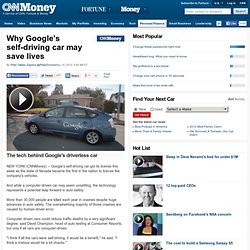 Why Google's self-driving car may save lives - May. 10
NEW YORK (CNNMoney) -- Google's self-driving car got its license this week as the state of Nevada became the first in the nation to license the company's vehicles. And while a computer-driven car may seem unsettling, the technology represents a potential leap forward in auto safety.
NFC Gumball Machine on Vimeo
"Angry Birds" com estilingue de verdade
Google Creative Sandbox Brief
Bitponics - Your Personal Gardening Assistant by Bitponics
Ever wonder how your plants are feeling?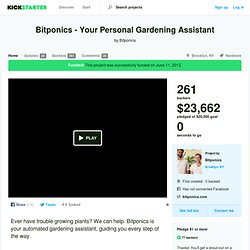 If you landed here after our Kickstarter campaign closed and wasn't able to get your Pocket TV but still want to support our project you still can! We've opened a pre-order site where you can support us and receive the same benefits of our Kickstarter backers.
The Pocket TV: Makes any TV a Smart TV by Infinitec
Update 1: Sensordrone Makes You Smarter Update 2: Specs/Compatibility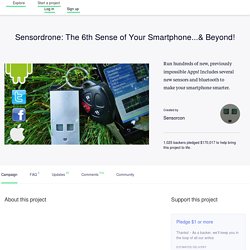 Sensordrone: The 6th Sense of Your Smartphone...& Beyond! by Sensorcon
Artist and computer scientist Jonathan Harris reflects on the digital age and the effects of social media in this reshaping culture keynote. Harris describes Facebook and Twitter as routing devices for human attention. These technologies have provided our species with an effective common nervous system that can be used to transmit signals to each other.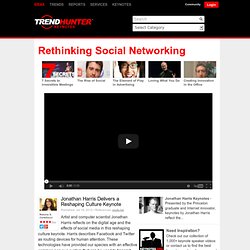 Rethinking Social Networking - Jonathan Harris Delivers a Reshaping Culture Keynote (VIDEO)
Almost three years ago WIMM set out to make information more personal, accessible, and connected. The WIMM One proved the concept and inspired many to take a fresh look at wearable technology. During the summer of 2012, WIMM Labs entered into an exclusive, confidential relationship for our technology and ceased sales of the Developer Preview Kit. Existing WIMM One owners can continue to synchronize their devices at this time as well as contact us at help@wimm.com. We'd like to thank all of our developers for their interest and willingness to experiment with our platform and look forward to exciting advances in the wearable market.
Labs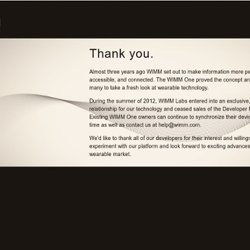 Xylinum on Vimeo