Web Design Tools
Icons are one of the main elements of any web design. You need an icon to make your user navigate your website, buy something, like something, share something and so forth. Creating icons for every single project may be a challenge, this is why is always good to see what you can find on the web to make your life easier. Read the rest of this entry » Tags: UI Filed under: Icons 0 Comments jQuery plugins are life savers, specially when they help you on the task of adding cool functionality to your website.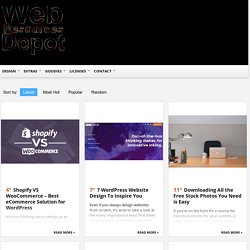 Monitor HTTP/HTTPs traffic from any browser Fiddler is a free web debugging proxy which logs all HTTP(s) traffic between your computer and the Internet. Use it to debug traffic from virtually any application that supports a proxy like IE, Chrome, Safari, Firefox, Opera, and more. Inspect and debug traffic from any client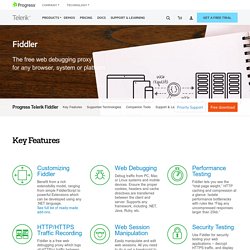 Simple Machines Forum — SMF in short — is a free, professional grade software package that allows you to set up your own online community within minutes. Its powerful custom made template engine puts you in full control of the layout of your message board and with our unique SSI - or Server Side Includes - function you can let your forum and your website interact with each other. SMF is written in the popular language PHP and uses a MySQL database.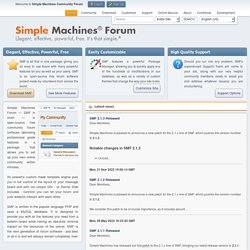 getfirebug.com has Firebug 2.0 alpha 1 Firebug 2.0a1 fixes 172 issuesFirebug 2.0a1 is compatible with Firefox 30-31 Update: an issue with Firefox 30 compatibility fixed This alpha represents the first public release that is based on new Firefox debugging engine (also known as JSD2).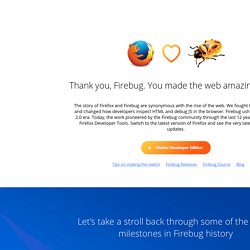 alphaWorks : Word-Cloud Generator : Overview