Information Sources
UK Water Industry Research | Reports Archive
UK Water Industry Research | Home
United Kingdom Society for Trenchless Technology: UKSTT - Home
Welcome to the UKSTT website. The UKSTT (United Kingdom Society for Trenchless Technology) is a registered charity involved in the development and promotion of Trenchless techniques, sometimes termed No-Dig techniques. This site should be of interest to all people involved in the installation of new and renewal or replacement of, pipes, sewers or cables.
Water Research Foundation - Advancing the science of water.
WRc - Research & Consultancy in Water, Waste and the Environment
Water Environment Research Foundation |
Welcome to our weekly guide to all the desal and advanced water treatment action from around the world. See what's been happening this week or search our archive for news articles dating back to 1990 and find out who has switched jobs or companies in 'Desal People & Jobs'. Tom Pankratz, Editor Water Desalination Report is the most accurate and up-to-date news source for the desalination sector. Read it every week for news on new plants, projects, shortlists, people and technical data.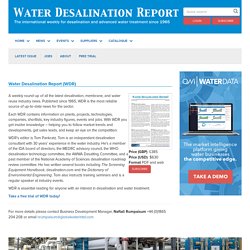 WDR | Water Desalination Report
SWIG - Sensors for Water Interest Group
Celebrating 20 years of SWIG! Welcome to the SWIG Website Welcome to the website for the Sensors for Water Interest Group, SWIG. SWIG is a not for profit information, ideas-exchange, and networking group with a diverse UK-wide membership drawn from the water and process industries, sensor manufacturers and their distributers, academic institutions involved in sensor research, regulatory bodies and consultants working in the field of water management. SWIG focuses on the use of sensor and associated technologies for measurement and control in water and wastewater treatment processes and infrastructure, as well as in natural environments and waters.
ESR Technology > Centres > Pump Centre
The Pump Centre is a membership organisation that provides its members with a range of services associated with pumps, pumping systems and related plant and equipment. Incorporated within ESR Technology, it utilises the expertise of engineers and scientists drawn from the UK's leading technology organisations. Members benefit from: Fast access to problem solving expertise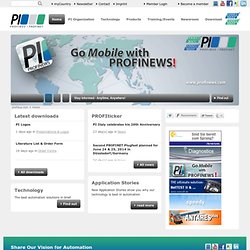 PI - PROFIBUS & PROFINET International: Home
The best automation solutions in brief. Find out New Certified PROFIsafe Designer Training in March 2 day(s) ago inNews NEW PROFINET Workshop dates (PNO)! 35 day(s) ago inNews
Exova - The World's Leading Independent Materials Testing Group
International Water Association - IWA
IAM - The Institute of Asset Management
IHS Technical Indexes
Health and SafetyExecutive HSE Books HSE Books is the source of priced and non-priced printed and multimedia products published by the Health and Safety Executive (HSE).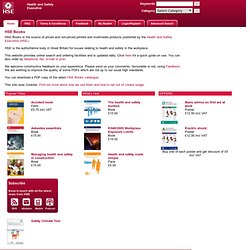 HSE Books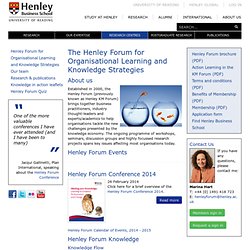 About us Established in 2000, the Henley Forum (previously known as Henley KM Forum) brings together business practitioners, industry thought-leaders and experts/academics to help organisations tackle the new challenges presented by the knowledge economy. The ongoing programme of workshops, seminars, discussion groups and highly focussed research projects spans key issues affecting most organisations today. Henley Forum Events Henley Forum Conference 2014
The Henley Knowledge Management Forum | Centres of Excellence | Henley Business School - University of Reading
FWR Home Page
EngineeringUK - promoting engineering and engineers
Environment, carbon and sustainability | Home | The ENDS Report
Centre for Water Science
BSOL Login Page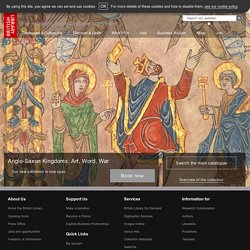 <ul id="menuns"><li class="mega"><span class="navstyle"><a href="/indexmenuonly.shtml#tabcatns">Catalogues</a></span></li><li class="mega"><span class="navstyle"><a href="/indexmenuonly.shtml#tabcollns">Collections</a></span></li><li class="mega"><span class="navstyle"><a href="/indexmenuonly.shtml#tabeveryonens"> Discover</a></span></li><li class="mega"><span class="navstyle"><a href="/indexmenuonly.shtml#tabservicesns"> Services</a></span></li><li class="mega"><span class="navstyle"><a href="/indexmenuonly.shtml#tabvisitingns"> Visiting</a></span></li><li class="mega"><span class="navstyle"><a href="/indexmenuonly.shtml#tababoutns">About</a></span></li><li class="mega"><span class="navstyle"><a href="/indexmenuonly.shtml#tabinfoforns"> Information for...</a></span></li></ul> Latest news Academic book of the future We've just launched a new research project with the AHRC exploring the future of academic books. Find out more at an information event on 10 February
BHR Group The Fluid Engineering Centre
BHR Group is an independent technology organisation providing engineering consultancy, industrial research and product development services based on its core expertise in fluids engineering. We apply our knowhow to develop or improve innovative designs, process and products for customers across many industrial sectors around the world. We grew out of the BHRA (British Hydromechanics Research Association), one of the founding Research Associations established by the UK government in the 1940's. We are now a privately owned company and seek to leverage our extensive technology base through effective strategic partnerships, to broaden market presence and enhance our core technologies. Our Vision is to be the global leader in fluid engineering research and consultancy in our targeted markets. We do this by providing expert impartial advice, technical specialists and integrated engineering and management functions across the project or product life-cycle.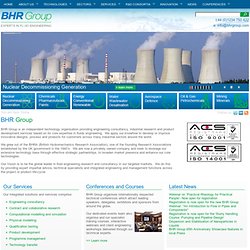 CSA