Information Sources
UK Water Industry Research | Reports Archive
UK Water Industry Research | Home
United Kingdom Society for Trenchless Technology: UKSTT - Home
Water Research Foundation - Advancing the science of water.
WRc - Research & Consultancy in Water, Waste and the Environment
Water Environment Research Foundation |
WDR | Water Desalination Report
SWIG - Sensors for Water Interest Group
ESR Technology > Centres > Pump Centre
The Pump Centre is a membership organisation that provides its members with a range of services associated with pumps, pumping systems and related plant and equipment. Incorporated within ESR Technology, it utilises the expertise of engineers and scientists drawn from the UK's leading technology organisations. Members benefit from: Fast access to problem solving expertise
PI - PROFIBUS & PROFINET International: Home
Exova - The World's Leading Independent Materials Testing Group
International Water Association - IWA
IAM - The Institute of Asset Management
IHS Technical Indexes
HSE Books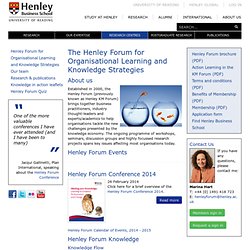 About us Established in 2000, the Henley Forum (previously known as Henley KM Forum) brings together business practitioners, industry thought-leaders and experts/academics to help organisations tackle the new challenges presented by the knowledge economy. The ongoing programme of workshops, seminars, discussion groups and highly focussed research projects spans key issues affecting most organisations today. Henley Forum Events Henley Forum Calendar of Events, 2014 - 2015
The Henley Knowledge Management Forum | Centres of Excellence | Henley Business School - University of Reading
FWR Home Page
EngineeringUK - promoting engineering and engineers
We have a large community of post-doctoral staff and researchers, making us the UK's largest water-focused postgraduate group.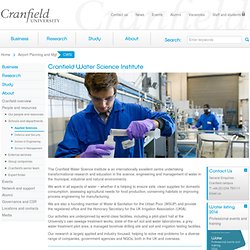 Centre for Water Science
BSOL Login Page
BHR Group The Fluid Engineering Centre
CSA