Information on relationships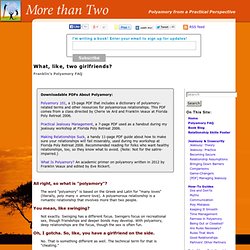 Want to copy this page? See the copyright information here . I have copied all the polyamory pages to my new polyamory Web site, MoreThanTwo.com .
Last update Mon Oct 10, 2011 Want to copy this page? See the copyright information here .
Polyamory: The Practice of Jealousy Management
8 Essential Open Relationship Rules to Know …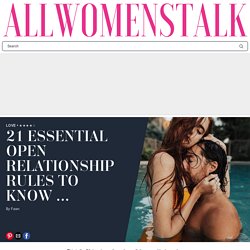 This is the 21st century, a time when cellphones and laptops rule the world. A time when relationships aren't as conventional as they used to be. People are in open relationships, and although they're open, they're still RELATIONSHIPS and relationships have rules .
The Psychology of Relationships
In life there's hardly anything as difficult as going it alone; having someone to lean on can make even the bitterest of life's blows tolerable. Research even suggests that relationships are as vital to our health as good nutrition and regular exercise, perhaps more so (see: health benefits of relationships ). Human relationships have an incredible complexity and variety which psychologists have only just begun to fathom.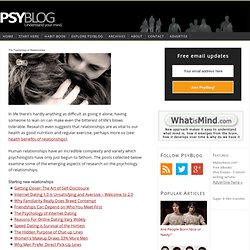 | Openly Poly |
Unknown knowns: Why did you choose to be monogamous?
Many of us are familiar with Donald Rumsfeld's famous (and surprisingly useful) taxonomy of knowledge: There are known knowns. These are things we know that we know.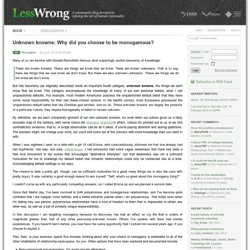 10902693.pdf (application/pdf Object)
Managing Jealousy in Open Relationships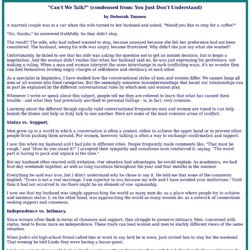 "Can't We Talk?" (condensed from: You Just Don't Understand) by Deborah Tannen A married couple was in a car when the wife turned to her husband and asked, "Would you like to stop for a coffee?" "No, thanks," he answered truthfully. So they didn't stop.