Utilidades online de desarrollo web
15+ Top CSS3 Generator Softwares. CSS3 generator will allow you to create virtually every CSS3 feature like gradients , shadows, box radius, font-face, transitions, animations.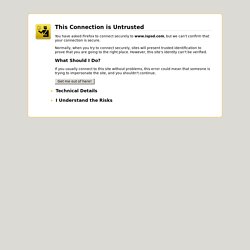 CSS3 generator helps you to generate CSS code that can be easily used in your webdesign and development programming. It also helps you to create CSS code with the help of GUI interface. CSS3 Generator v 1.9. Genfavicon. Free Online Favicon Generator. Icon Generator. 40 Incredibly Useful Web Design Tools You Should Use Daily. This article will showcase tools which should and could be used by designers daily.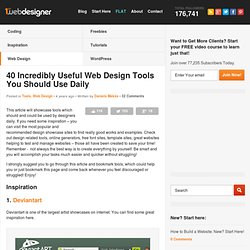 If you need some inspiration – you can visit the most popular and recommended design showcase sites to find really good works and examples. Check out design related tools, online generators, free font sites, template sites, great websites helping to test and manage websites – those all have been created to save your time! Remember - not always the best way is to create everything by yourself. Be smart and you will accomplish your tasks much easier and quicker without struggling! DesignModo - Design and Web Development Magazine, be Inspired and Creative. Nerdi.
---