Some artists
Portfolio of Martin Teichmann
Jeremy Kohar Portfolio
3D Portfolio | Lisa Fleck
CGBYLG.com
www.Hourences.com
Patrick Loughman
Portfolio of Mikey Spano
Art of Gregory Callahan
The art of Kevin Johnstone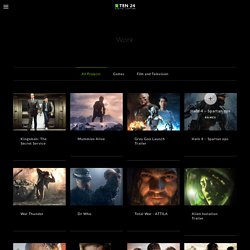 Work
Projects Nike Inneva Shoe Scan Read more » Derrick the Deathfin Dead Island Characters Tron Evolution
Nicholascort.com
Nabil Zakher
Zack Fowler - Environment & Prop Artist
Portfolio of William J Kowach - Environment Artist
Erwin Evegaars Portfolio
Stefan Morrell // DIGITAL ART & DESIGN
The Portfolio of Toren Lehrmann, 3D Artist
Hiten Mistry Environment Artist
Main : art + animation by Jen Morgan
Tyler Wanlass, Environment Artist
P O R T F O L I O - Art of Marc-Antoine Hamelin, Environment Artist
ichii3d.com (Richard Gardner, Environment Artist)
Nabil Zakher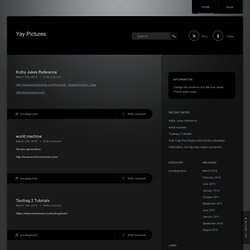 http://www.mikefudge.com/ I've just finished updating my site and i've added a new reel. It's been a lot of fun creating characters for work and in my free time. But, from here on out, I'll be shifting my focus. I won't do any more full animation ready characters, rigged, etc. in my free time.
Mike Fudge
Will Murai
Art of Vitaly Bulgarov
Tim Forbrook - 3D Artist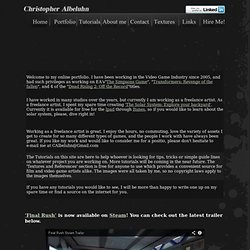 Welcome to my online portfolio. I have been working in the Video Game Industry for over 5 years now, and had such privileges as working on EA's" The Simpsons Game ", " Transformers: Revenge of the fallen ", " Dead Rising 2 ", " Dead Rising 2: Case 0 ", " Dead Rising 2: Case West " and the recently released " Dead Rising 2: Off the Record ". The Tutorials on this site are here to help whoever is looking for tips, tricks or simple guide lines on whatever project you are working on.
Chris Albeluhn - Home page