Some artists
Portfolio of Martin Teichmann
Here's some work that I did for cancelled project "Mortal Kombat HD: Arcade Kollection". I was responsible in creating 3D models for the animality and some of the background characters. Mileena Head Mileena head model for the cancelled project.
Jeremy Kohar Portfolio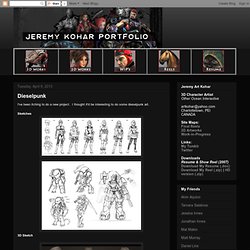 3D Portfolio | Lisa Fleck
CGBYLG.com
www.Hourences.com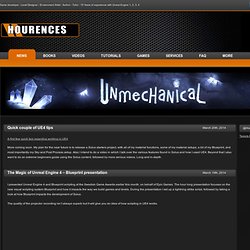 I spent the last couple of weeks entirely on visuals, in order to get the video and screenshots ready in time, so after last week's deadline I now moved on full time to gameplay and scripting. Bianca Savazzi joined me to help out with scripting and programming. We are working next to each other actually, first time I work on one of my own things with someone else working next to me in person. What we did this week:
Patrick Loughman
Portfolio of Mikey Spano
Art of Gregory Callahan
The art of Kevin Johnstone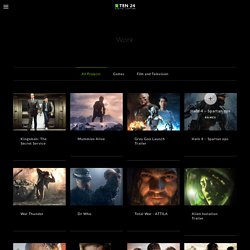 Work
Projects Nike Inneva Shoe Scan Read more » Derrick the Deathfin Dead Island Characters Tron Evolution
Nabil Zakher
Zack Fowler - Environment & Prop Artist
Portfolio of William J Kowach - Environment Artist
Erwin Evegaars Portfolio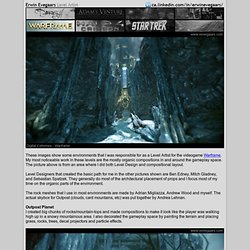 These images show some environments that I was responsible for as a Level Artist for the videogame Warframe. My most noticeable work in these levels are the mostly organic compositions in and around the gameplay space. The picture above is from an area where I did both Level Design and compositional layout. Level Designers that created the basic path for me in the other pictures shown are Ben Edney, Mitch Gladney, and Sebastian Spatzek.
The Portfolio of Toren Lehrmann, 3D Artist
Hiten Mistry Environment Artist
Main : art + animation by Jen Morgan
Nabil Zakher
Mike Fudge
Art of Vitaly Bulgarov
CV Download : .pdf -- .doc -- html - Eternal Fate - - Misc - A mobile title that I worked on. I created most of the assets in these scenes. Some worlds I constructed for the title
Tim Forbrook - 3D Artist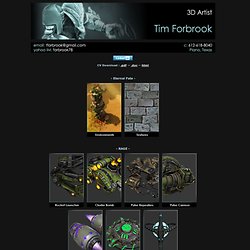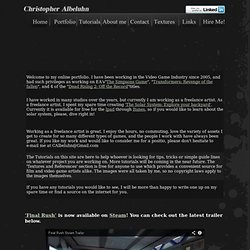 Welcome to my online portfolio. I have been working in the Video Game Industry since 2005, and had such privileges as working on EA's"The Simpsons Game", "Transformers: Revenge of the fallen", and 4 of the "Dead Rising 2: Off the Record"titles. I have worked in many studios over the years, but currently I am working as a freelance artist.
Chris Albeluhn - Home page