Infographics - brands
Le cabinet d'études Millward Brown a publié hier son palmares annuel du top 100 des marques les plus valorisées à travers le monde.
[Infographie] Top 100 des marques les plus valorisées au monde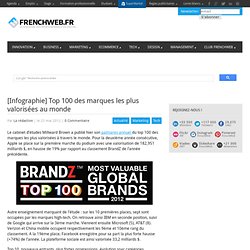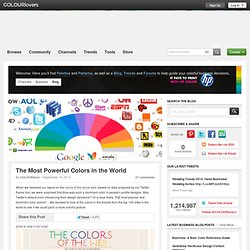 When we released our report on the colors of the social web, based on data analyzed by our Twitter theme tool, we were surprised that blue was such a dominant color in people's profile designs. Was Twitter's default color influencing their design decisions? Or is blue really THE most popular and dominant color online?
[Infographie] Anatomie des nouvelles startups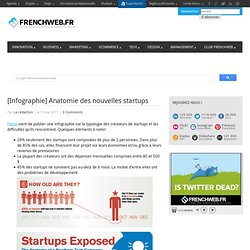 Focus vient de publier une infographie sur la typologie des créateurs de startups et les difficultés qu'ils rencontrent. Quelques éléments à noter:
Ikea versus Apple
Ford et les réseaux sociaux
Honda et les réseaux sociaux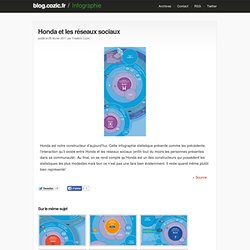 Honda est notre constructeur d'aujourd'hui.
Charting The Life And Death Of Our Greatest Companies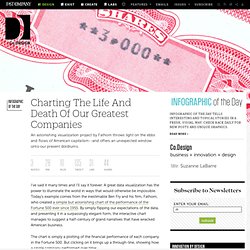 I've said it many times and I'll say it forever: A great data visualization has the power to illuminate the world in ways that would otherwise be impossible. Today's example comes from the inestimable Ben Fry and his firm, Fathom, who created a simple but astonishing chart of the performance of the Fortune 500 ever since 1955.