Infographics - Social Networks
L'agence Visual.ly a profité du récent rachat d'Instagram par Facebook pour 1 milliard de dollars, pour publier une infographie retraçant les principales étapes de la jeune pousse. S'appuyant sur les clichés vintages à l'origine du succès de l'application mobile, l'infographie met en avant quelques chiffres clefs sur lesquels la start-up a déjà largement communiqué. Visual.ly n'oublie pas, cependant, de mêler à ces statistiques quelques anecdotes. On apprend ainsi qu'avant de séduire plus de 30M de mobinautes sous le nom d'Instagram, le projet imaginé par Kévin Systrom et Mike Krieger s'appelait Burbn. Quelques dates clefs :
[Infographie] Retour en photos sur l'aventure Instagram
Mobile Games May Be Taking Off, But How Are Their Creators Going To Make Money? [Infographic]
Mobile gaming is big and getting bigger.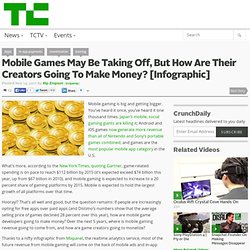 Infographics - Foursquare
Video (Vimeo, YT...)- Infographics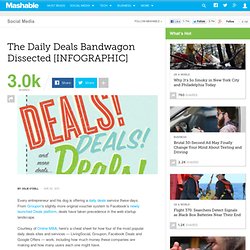 Daily Deals business : LivingSocial, Groupon, Google & FB : the infographic
Every entrepreneur and his dog is offering a daily deals service these days.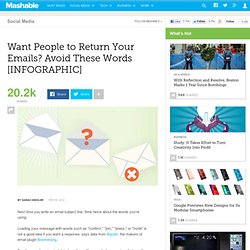 Next time you write an email subject line, think twice about the words you're using.