Infographics - Blogoshere
Most Popular Blogging Platforms Compared [INFOGRAPHIC] | David Risley dot com. Corporate Blogging: The Infographic. 13 Infographics To Understand The Blogosphere Better. Not too long ago, we showcased the best infographics about social media that we could find on the net.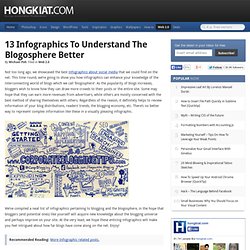 This time round, we're going to show you how infographics can enhance your knowledge of the interconnecting world of blogs which we call 'blogosphere'. As the popularity of blogs increases, bloggers wish to know how they can draw more crowds to their posts or the entire site. Flowtown. This post was written by Jenny Urbano, our Social Media Manager.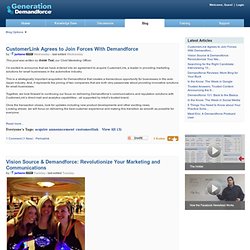 Here at Demandforce, we love seeing and celebrating your ideas! And more than that, we love to hear from YOU. We want to bridge the gap between us and you, so that's why we're offering a once in a lifetime opportunity to win a trip to San Francisco, sightsee in this amazing city, visit Demandforce headquarters and share your ideas with us! 6 winners, and a guest of their choice will be flown out to San Francisco, California on March 12-14th, 2014, where they will stay in Union Square, spend a day at Demandforce, have dinner with the team, and explore the lovely City by the Bay!
Infographic: The Evolution Of The Blogger. Which way to blog? Wordpress, Blogger, Tumblr or Posterous? « Social-i. I use blogs on a daily basis to research, keep up to date with the latest developments in interactive design and networking, to entertain myself, to promote and educate.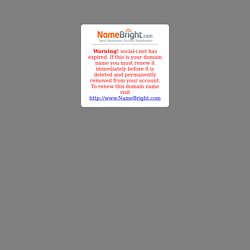 My students all blog and I pull the rss feeds into the google reader on my phone to keep up to date with their progress as they reflect on and promote their work, showcasing their designs and photography, recording their experiences at exhibitions, networking events, work placements and so on. It is so easy for me to follow their blogs and add comments, hit like buttons and share good posts to give them some positive feedback. Blogging comes naturally to them. They have something worth saying and no qualms about sharing it with the world. Some of my students run the Bath based online magazine, www.bladud.co.uk using blogging software to reach their audience. Which Blogging Platform Should You Use? (Infographic)
---