Infographic
Didn't you always wonder how folks found jobs back in the day? I mean the day before LinkedIn. Were there neolithic recruiters?
Before LinkedIn, How Exactly Did Our Ancestors Find Jobs?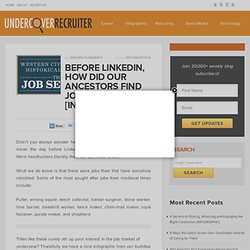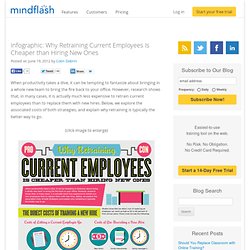 Infographic: Why Retraining Current Employees Is Cheaper than Hiring New Ones
When productivity takes a dive, it can be tempting to fantasize about bringing in a whole new team to bring the fire back to your office.
infographic about infographics
10 Free Tools To Create Visually Appealing Infographics
By Akhter on June 12, 2012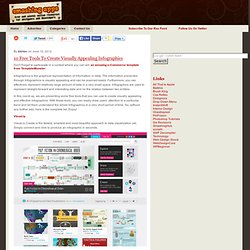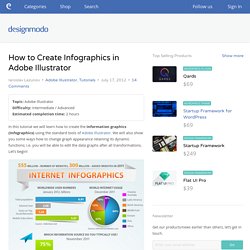 How to Create Infographics in Adobe Illustrator
Topic: Adobe IllustratorDifficulty: Intermediate / AdvancedEstimated completion time: 2 hours
Infografia | Infographics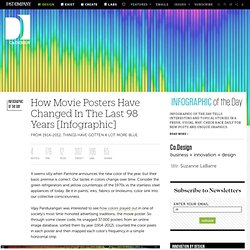 It seems silly when Pantone announces the new color of the year, but their basic premise is correct: Our tastes in colors change over time. Consider the green refrigerators and yellow countertops of the 1970s vs the stainless steel appliances of today. Be it in paints, inks, fabrics or linoleums, color sink into our collective consciousness.
How Movie Posters Have Changed In The Last 98 Years [Infographic]
geny-in-the-workplace-infographic-mba-at-unc.jpg (JPEG Image, 650x3708 pixels) - Scaled (17%)