Daily deals - Infographics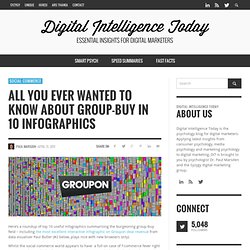 Group-Buy in 10 infographics
Here's a roundup of top 10 useful infographics summarising the burgeoning group-buy field – including the most excellent interactive infographic on Groupon deal revenue from data visualiser Paul Butler (#2 below, plays nice with new browsers only).
Daily Deals sites are attracting millions of customers.
What's the Deal With Daily Deals? [INFOGRAPHIC]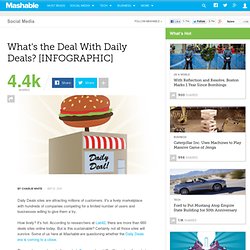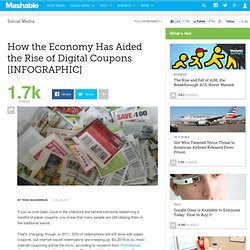 If you've ever been stuck in the checkout line behind someone redeeming a handful of paper coupons, you know that many people are still clipping them in the traditional sense.
How the Economy Has Aided the Rise of Digital Coupons [INFOGRAPHIC]