Industrial design
Grado Zero Espace srl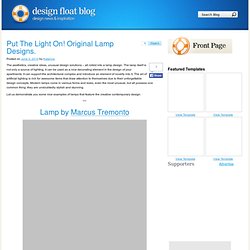 Put The Light On! Original Lamp Designs. | DesignFloat Blog
The aesthetics, creative ideas, unusual design solutions – all rolled into a lamp design. The lamp itself is not only a source of lighting, it can be used as a nice decorating element in the design of your apartments. It can support the architectural complex and introduce an element of novelty into it.
Designer Philip Hansen of Typewriter Boneyard has decided that there are many creative things you can do with a book long after its story has been read. Once the story is finished, with the book destined to be put on your shelf for display, why not transform it in something cool and unexpected?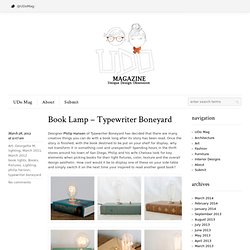 Book Lamp - Typewriter Boneyard | UDO MAG
first image 'heaven or las vegas' by iván navarro images by mark markin / courtesy of paul kasmin gallery
Lost on the The Creators Project Gallery
Wagner Double-Duty Paint Spray Gun from Northerntool.com Are you tired of using a brush and messing with a tray whenever you paint?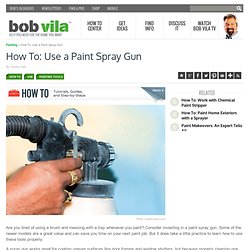 How To: Use a Paint Spray Gun - Bob Vila
DIY Home Projects
mental_floss Blog & Lamps with Personality