Effects
Mastering Illustrator Effects. Have you been missing out the Illustrator Effects?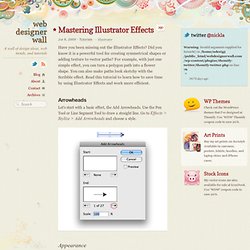 Did you know it is a powerful tool for creating symmetrical shapes or adding texture to vector paths? For example, with just one simple effect, you can turn a polygon path into a flower shape. You can also make paths look sketchy with the Scribble effect. Read this tutorial to learn how to save time by using Illustrator Effects and work more efficient. 10 Minute Crystal Explosion. Illustrator, unlike Photoshop, does not have many functions allowing you to randomize elements of your design.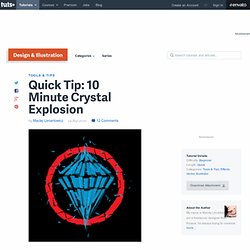 However, those that it has, can be just as powerful. We will use just these tools to create a simple, yet appealing, T-shirt or wallpaper design. Step 1. Astute Graphics Blog : Vector Halftone Week: introduction to vector halftones. Welcome to Astute Graphics' Vector Halftone Week!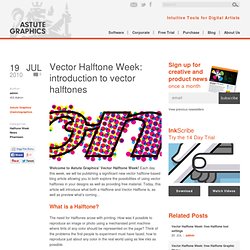 Each day this week, we will be publishing a significant new vector halftone-based blog article allowing you to both explore the possibilities of using vector halftones in your designs as well as providing free material. Today, this article will introduce what both a Halftone and Vector Halftone is, as well as preview what's coming… The Hidden Power of the Average Command: Creating Swirly Type. In this tutorial we will explore the "Average" command in Adobe Illustrator, and learn how to use it in rather unusual way.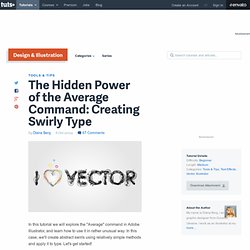 In this case, we'll create abstract swirls using relatively simple methods and apply it to type. Let's get started! Want access to the full Vector Source files and downloadable copies of every tutorial, including this one? Creating Halftone Effects in Illustrator. It used to be a time consuming process to create a halftone.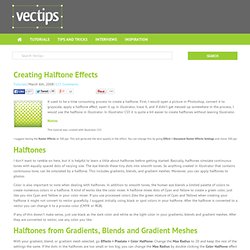 First, I would open a picture in Photoshop, convert it to grayscale, apply a halftone effect, open it up in illustrator, trace it, and if didn't get messed up somewhere in the process, I would use the halftone in Illustrator. In Illustrator CS3 it is quite a bit easier to create halftones without leaving Illustrator.
---