ILLUSTRATEURS
Paul Tebbott | Blog
jasonshawnalexander.com
Editorial : Daniel Krall
山下良平(RYOHEI YAMASHITA) official site/art adventures
AdamHughes on deviantART
Late last night, a lone gunman went on a killing spree in a movie theatre in Aurora, Colorado. At least 12 people were murdered, and many more were wounded; some of them are in critical condition. If you are a spiritual person, please say a prayer for the dead, the dying, and those living touched by this tragedy.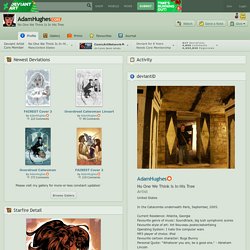 page originalwatercolour375X265 mm ________________________Il existe un lieu._______Un lieu où les anciennes puissancesDe la nature règnent à jamais, sans partage. Un lieu où les collines sont aussi hautes que des géants endormis,_______Un lieu où les arbres et les rivières chantentL'eternel retour des matins du monde. C'est une île aux formes incertaines,_______Couronnée de forêts, peuplée de nymphes et de fées,Et de faunes aux manteaux ornés de gemmes de rosée, _____C'est une chimère née de l'innocence.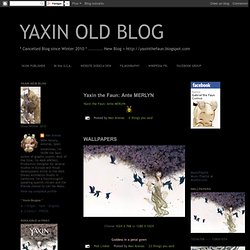 Art of Loopydave... First a BIG thanks to everyone who bought a copy of my "Art of Loopydave' book from Brandstudio press.. the first batch disappeared pretty quickly but he has new stock in now if you missed out.
Loopydave on deviantART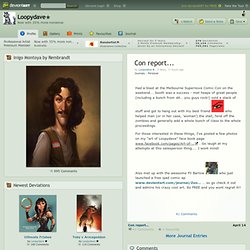 www.loopydave.com.au
Jim Mahfood
jour de pluie
John Watkiss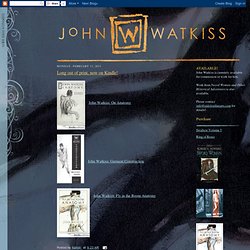 Based on the comic book series of the same name, The Walking Dead television series tells the story of a small group of survivors living in the aftermath of a zombie apocalypse. The survivors search for a safe haven away from the shuffling hordes of predatory walkers, who devour any living thing they catch, and whose bite is infectious to humans. The plot is focused primarily on the dilemmas the group faces as they struggle to balance their humanity with their survival against the zombie horde. Nucleus presents a collection of John Watkiss' concept art developed for the television series. Opening Reception:
Al Columbia.com
この前、すごくショックなことがありました。僕にはよく遊んでいるお気に入りのお店と、お気に入りのデリヘル嬢が居るんですけど…先日そのオキニの子のブログに投稿された日記を見て、思わず「えっ」と声が出てしまったんです。その子はとても美人で、ロングヘアをきれいに手入れしていてつやつやで、「清楚な美人」っていう言葉がばっちり合うような子なんです。ロングのおとなしい子が好きな僕からしたらドストライクなんです。
Carlos Nine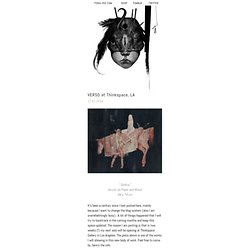 VERSO at Thinkspace, LA " Godiva "Acrylic on Paper and Wood64 x 74 cm It's been a century since I last posted here, mainly because I want to change the blog system (also I am overwhelmingly busy). A lot of things happened that I will try to backtrack in the coming months and keep this space updated. The reason I am posting is that in two weeks (!) my next solo will be opening at Thinkspace Gallery in Los Angeles.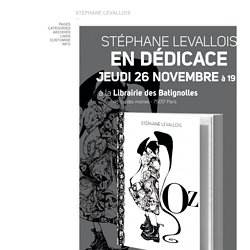 Votre serviteur sera en dédicace de Oz volume 2 sur le stand du Cherche midi dimanche 1er Décembre au salon du livre jeunesse de Montreuil à partir de 10h30 le matin et 15 heures l'après midi Je suis fier de vous présenter la couverture du Cycle d'Oz volume 2 que j'ai illustré. Sortie le 14 Novembre dans toutes les librairies de rêves.