Wikipedia: A Good Place To Start
Cognitive distortion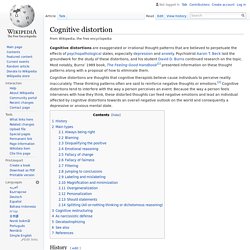 In cognitive psychology , cognitive distortions are thoughts that are exaggerated and irrational. Some variants of cognitive therapy claim that these thought patterns perpetuate some psychological disorders. David D.
The Tinkerbell effect is a term describing things that are thought to exist only because people believe in them.
Tinkerbell effect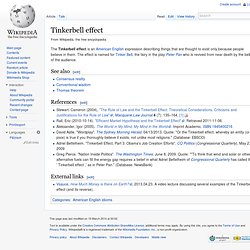 Wisdom of repugnance
The wisdom of repugnance , or the yuck factor , [ 1 ] also known informally as " appeal to disgust ", [ 2 ] is the belief that an intuitive (or "deep-seated") negative response to some thing, idea or practice should be interpreted as evidence for the intrinsically harmful or evil character of that thing. Furthermore, it refers to the notion that wisdom may manifest itself in feelings of disgust towards anything which lacks goodness or wisdom, though the feelings or the reasoning of such 'wisdom' may not be immediately explicable through reason .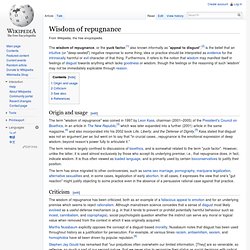 An informal fallacy is an error in reasoning that does not originate in improper logical form.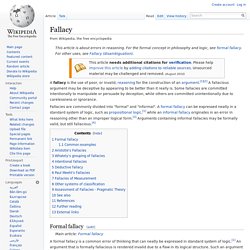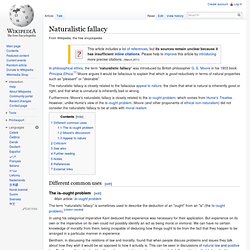 In philosophical ethics , the naturalistic fallacy was introduced by British philosopher G.
Naturalistic fallacy