Ideas
Ferm Living Shop — Search. LAPPLJUNG FÅGEL Cushion. We use cookies to make sure you get the best experience on our website.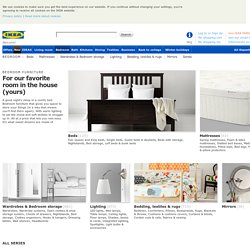 If you continue without changing your settings, you're agreeing to receive all cookies on the IKEA website. Privacy policy | Read more about cookies <div class="buttonContainer"><a href="javascript:void(0);"><span class="buttonLeft">&nbsp;</span><span class="buttonCaption"><input id="lnkSearchBtnHeader" type="submit" value="Search" /></span><span class="buttonRight">&nbsp;</span></a></div> Throw Pillows. Throw Pillow - Toss Pillows, Accent Pillows, Decorative Throw Pillows. Rectangle Accent Pillows, Accent Pillows between $14 to $140. Pair of Ceramic Table Lamps - modern - table lamps - - by 1stdibs. Before & after: hallway ceiling makeover. One thing I love about simple graphic patterns — chevrons, stripes, houndstooth, etc. — is that their style can change dramatically depending on the contrast level of the colors and the size you choose for the print.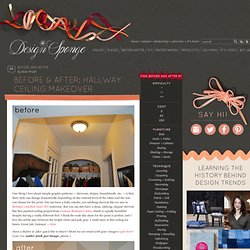 You can have a bold, eclectic, eye-catching chevron like we saw in Brittany's knotted chair DIY yesterday. But you can also have a clean, calming, elegant chevron like this painted ceiling project from Gemma Bonham-Carter, which is equally beautiful despite having a vastly different feel. I think the scale she chose for the print is perfect, and I love the subtle play between the bright white and pale gray. House & Home. Weekend Project: Paint-Dipped Furniture. House and Home's Senior Design Editor, Cameron McNeil shows how to revive vintage furniture with a fun paint-dipped look in this February's issue!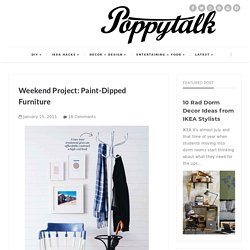 It looks fairly simple using painter's tape to mark your lines and two contrasting paint colours. After finding your furniture (he found the chair at a local vintage store and the coatrack from Urban Outfitters ), choose your paints, first sanding, then covering the entire piece in the base colour you choose, allow to dry and then tape off the areas of the furniture where you want your accent colour. The trick he says is to not paint the piece exactly half and half, he went only about 2 inches down the back of each spindle to achieve the asymmetrical (or paint-dipped) look.
Photo by Kim Jeffrey. Aga's Modern Interior in an Old Building House Call | Apartment Therapy New York. Previous image Next image Name: AgaLocation: Warsaw, Poland.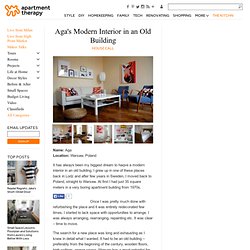 Design*Sponge » Blog Archive » ice lantern how-to. Design*Sponge » Blog Archive » david stark's purely paper flower shoppe + DIY project. [i'm thrilled to welcome david stark back to d*s for another special guest post to celebrate his west elm pop up shop this thursday and friday. if you're town in town i hope you'll check it out!]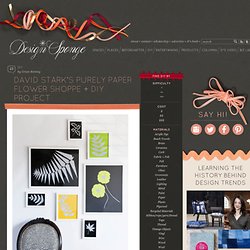 I hope you'll come visit us Thursday and Friday! We've created a pop up store/installation that will be open for those two days only. The (purely paper) Flower Shoppe is at the west elm store on Broadway and 62nd Street, and it's been a fantasy of mine for a long time. All of the flowers, plants, gardening tools, and even the actual shop itself are made from paper. We've been collecting discarded books that people leave on their stoops in Brooklyn for some time now, knowing that a good use would present itself for those stacks. Design*Sponge » Blog Archive » diy project: brittni's cork containers. One of my favorite things about running d*s is hearing from readers who've made the projects we post, or who have been inspired to create something based on a past project. so i was happy to hear from brittni at papernstitch last week about a great project she did inspired by kate's cork lamp tutorial from 2008. brittni decided to run with the theme and create some really beautiful cork vases and containers using inexpensive materials like cans and spray paint. i thought the finished result was so great i had to share them here. thanks so much to brittni for sharing her project with us!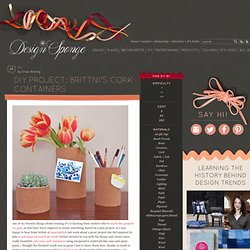 Click here to check out the full post on brittni's site. CLICK HERE for the full how-to after the jump! Cork Vase/Container How-To from PapernStitch Materials: Soup/ Vegetable Cans, Spray paint (any color), roll of cork (you can find it at many local craft stores or order online here), heavy duty craft glue, scissors, ruler, extra pins or clothespins to clamp cork while drying Steps: Design*Sponge » Blog Archive » diy project: ikea celeber decal food jars. I have eyed ikea's celeber jars for some time now, but something has always prevented me from buying them. i realized that i while i love the mix of white ceramic and dark wood, a row of them on my kitchen shelf seems like too much white. i love any project that involves image transfers, so i decided to jazz up these simple jars with some decals of the foods they would contain. i loved the cookie and coffee bean jars so much, i decided to make salt and pepper jars out of the mini celeber jars (isn't it crazy what salt looks like in mineral form?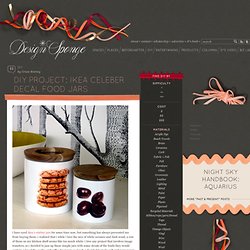 Design*Sponge » Blog Archive » diy project: kate's painterly silhouettes. I love the crisp, graphic nature of silhouettes.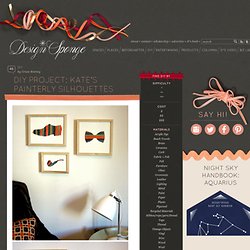 I know that you've seen a lot of silhouette designs though, so i tried to give you a project that rethinks the traditional form a bit by allowing you to add your own style to it. the great thing about working with these contact paper cut-outs is that you can paint any way you want! I went for a fun stripe inside silhouettes of masculine objects, to make a gift for my man (they kind of remind me of the jack spade look, which i love). but you could go crazy with the painting style here: splatters, drips, impressionistic, color blocking, camouflage, it would all look great!
Once you cut the shape out cleanly, you don't have to worry much about painting accuracy, which is the other great thing about cut-outs. trust me, there is nothing more satisfying than peeling back the paper to reveal a perfect, pristine outline. i hope you have fun experimenting with this one. have fun!
---