Light
Layered MRI Self-Portraits Engraved in Glass Sheets by Angela Palmer
Artist Angela Palmer creates ipeccably detailed three-dimensional views of CT and MRI scans using multiple sheets of vertically layered glass. Just as magnetic fields are used to carefully image layer after layer of internal biological structures inside humans and animals, Palmer etches these same scans into layers of glass. She says her inspiration for these works is a lifelong fascination with maps and visual topographies. I have always loved maps.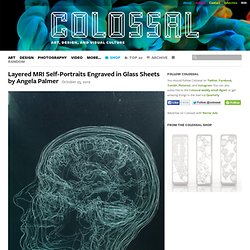 Playing with fluorescent ink in water
the secret of water
Blu-Ray Laser and Transition Glasses
Zygote Interactive Ball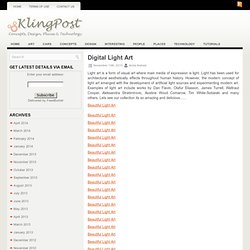 Digital Light Art
November 13th, 2010 Anila Arshad Light art is a form of visual art where main media of expression is light.