ICT Tools for Education On this page, you will find the best Chrome extensions for all your browsing needs. Using the right Chrome extensions can completely transform your online experience, and make your time on the Internet much more productive and interesting.
SPACE
'?? Ways to Introduce Learning Objectives' - "Google Docs"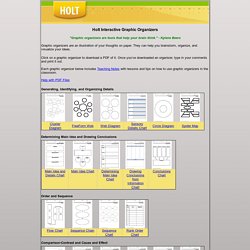 Holt Interactive Graphic Organizers "Graphic organizers are tools that help your brain think." - Kylene Beers Graphic organizers are an illustration of your thoughts on paper.
Free Handwriting Fonts for Teachers - Download Free Print and Cursive Handwriting Fonts for School Teachers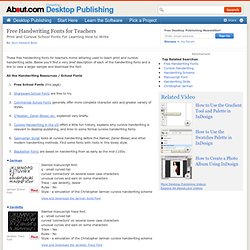 These free handwriting fonts for teachers mimic lettering used to teach print and cursive handwriting skills. Below you'll find a very brief description of each of the handwriting fonts and a link to view a larger sample and download the font. All the Handwriting Resources / School Fonts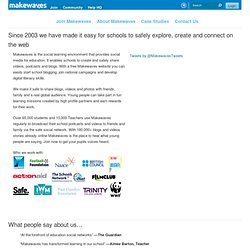 School Podcasting | Social Media for Education | Safe Social Network| Radiowaves
Treat teachers like gods We know that teachers need access and control to effectively manage a whole world of learning in their school.