ICT Tools for Education On this page, you will find the best Chrome extensions for all your browsing needs. Using the right Chrome extensions can completely transform your online experience, and make your time on the Internet much more productive and interesting. We've made the effort to categorize the extensions and chose only those we believe to be the best ones and which will most likely be useful to you. A perfect tool for students/researchers and one of the best Chrome extensions for organization. Diigo lets you highlight, share and save web pages. Read selected content both online and offline.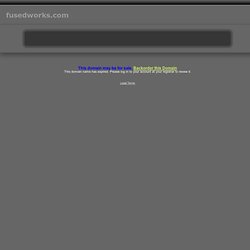 SPACE
As a teacher/lecturer or director in the performing arts, imagine your students being able to access your usual performance space 'virtually' at any time, putting your students into any seat of the audience and having them view a set from that perspective or being able to create a lighting plot without worrying about the health and safety implications… As a student of performing arts, imagine being able to design your own 3D set; explore sets from the audience's perspective (or from the very seat that your examiner will be occupying when you perform!) or being able to experiment with lighting effects on stage… SPACE is a 3D teaching and learning resource, particularly aimed at supporting performing arts lecturers/teachers and students in both Higher and Further Education. SPACE stands for Simulated Performing Arts Creative Environment and is jointly supported by JISC and the HEA under the Open Educational Resources Programme.
'?? Ways to Introduce Learning Objectives' - "Google Docs"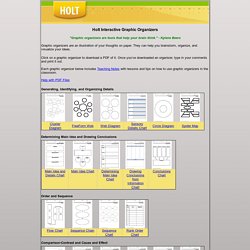 Holt Interactive Graphic Organizers "Graphic organizers are tools that help your brain think." - Kylene Beers Graphic organizers are an illustration of your thoughts on paper.
Free Handwriting Fonts for Teachers - Download Free Print and Cursive Handwriting Fonts for School Teachers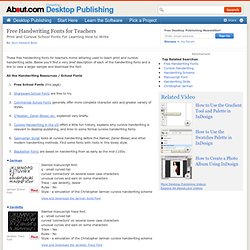 These free handwriting fonts for teachers mimic lettering used to teach print and cursive handwriting skills. Below you'll find a very brief description of each of the handwriting fonts and a link to view a larger sample and download the font. All the Handwriting Resources / School Fonts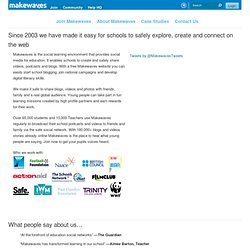 School Podcasting | Social Media for Education | Safe Social Network| Radiowaves
Treat teachers like gods We know that teachers need access and control to effectively manage a whole world of learning in their school. Our school blogging tools are designed for teachers not technicians. Makewaves tools support proven teaching approaches such as peer assessment, personalised feedback and project based learning to increase attainment at all levels. Classrooms don't have walls Our mobile and tablet apps make creating, connecting and sharing simple and easy to do whether you are in or outside the classroom.