Iceland revolution
Please share, suggest spelling, grammar corrections, facts, fact modifications. May 2008: Scandinavian central banks give 1.5 billions euros to the Icelandic bank Glitnir in difficulty due to the American crisis. Summer 2008: Inflation reaches +14.5% in august, the krona is falling -39% since July 2007.
Full chronology of the aftermath of the Icelandic economic collapse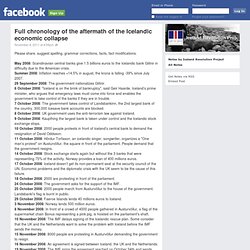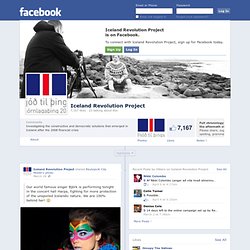 Iceland Revolution Project
We share Maxim's message: Hello, I am an activist from Romania. We have heard about your succes in protecting your country from Bankers and Co. that are destroing the hole world. Our political leaders have decided a couple of laws that will start a Romanian Holocaus from january 2014. We have to do something and fast.
Exemple pour les autres pays