Myth/Symbolism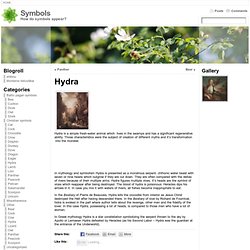 Hydra is a simple fresh-water animal which lives in the swamps and has a significant regenerative ability.
Hydra | Symbols
The serpent, or snake, is one of the oldest and most widespread mythological symbols.
Serpent (symbolism)
Symbolism In English Architecture - The Griffin, Hydra And Crocodile, Mantichora And Mermaid Or Syren
( Originally Published 1913 )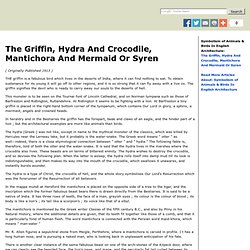 Tod Browning's 1932 film "Freaks" is often regarded as one of the most significant films about disability in history - however, it has much wider significance as well. It was among the first films to use genuine disabled actors playing disabled roles, and is arguably unique - not only for its time, but perhaps even now among cinema-released films - in its portrayal of disability community and identity.
Freaks, Hercules and the Hydra