Memes
Joseph Ducreux / Archaic Rap. About Joseph Ducreux (June 26, 1735 – July 24, 1802) is an eighteenth century French artist known for his unorthodox style of portrait paintings.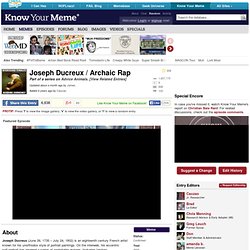 On the interweb, his eccentric self-portrait has inspired a series of exploitable macros, featuring "archaic reinterpretation" of popular rap lyrics superimposed over the artwork. Reminiscent of Bayeux Tapestry image macros, this highly verbose joke provides a satisfying challenge of "decoding" the corrupted lyrics back into to the original verses. Origin. Hungry Kim Jong-un. About Hungry Kim Jong-Un is an advice animal image macro series featuring photos of the supreme leader of North Korea Kim Jong-Un.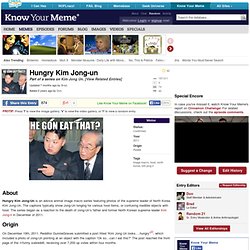 The captions typically show Jong-Un longing for various food items, or confusing inedible objects with food. The series began as a reaction to the death of Jong-Un's father and former North Korean supreme leader Kim Jong-Il in December of 2011. Origin. Restore your own Ecce Homo! PSY - GANGNAM STYLE (강남스타일) M/V.
The Fall of Pinterest. Narwhals. The 60 Best Planks. Planking. Un article de Wikipédia, l'encyclopédie libre.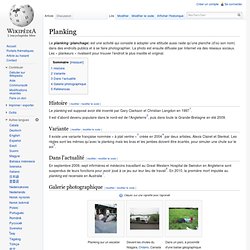 Le planking (planchage) est une activité qui consiste à adopter une attitude aussi raide qu'une planche (d'où son nom) dans des endroits publics et à se faire photographier. La photo est ensuite diffusée par Internet via des réseaux sociaux. Les « plankeurs » rivalisent pour trouver l'endroit le plus insolite et original. Histoire[modifier | modifier le code]
---