Humor
This is mostly a bunch of random websites that are FFFFFUUUUUUnny. vballet998 Mar 24
fs.jpg (JPEG Image, 1960 × 1522 pixels) - Scaled (61%)
DailyViral
Love Gives Me Hope - Stories That Make You Go "AWW!"
Gives Me Hope - FML for Optimists! (Inspiring Twitter-length Stories)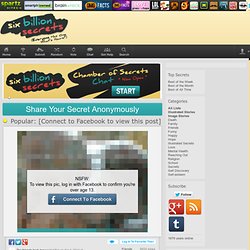 Six Billion Secrets - Everyone Has a Secret. What's Yours?
Spartz Media 15 Secrets From Students Like You Next 1 of 15 Does anyone care?
FFFFFUUUUUUUUnny stick figure comics
Rich World Problems - There Are Real Problems. Then There Are...