Humor
This is mostly a bunch of random websites that are FFFFFUUUUUUnny. vballet998 Mar 24
fs.jpg (JPEG Image, 1960 × 1522 pixels) - Scaled (61%)
DailyViral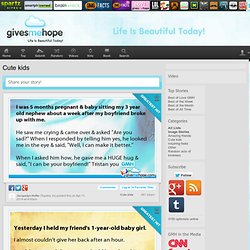 I babysit the little boy next door named Nolan Last night, I was looking after my niece and nephew, and I felt sick. My little brother Gary has Asperger's Syndrome. A boy from my soccer club got cancer this year.
Love Gives Me Hope - Stories That Make You Go "AWW!"
Gives Me Hope - FML for Optimists! (Inspiring Twitter-length Stories)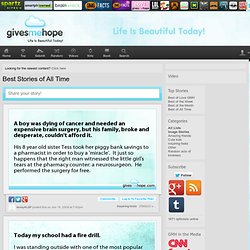 A boy was dying of cancer and needed an expensive brain surgery, but his family, broke and desperate, couldn't afford it. Today my school had a fire drill. A little girl was dying of cancer and her younger brother had a match for the bone marrow she needed.
Six Billion Secrets - Everyone Has a Secret. What's Yours?
FFFFFUUUUUUUUnny stick figure comics
Rich World Problems - There Are Real Problems. Then There Are...