Humor
This is mostly a bunch of random websites that are FFFFFUUUUUUnny.
Fs.jpg (JPEG Image, 1960 × 1522 pixels) - Scaled (61%) Blog Serius - Serius Beb! DailyViral. Kids Give Me Hope - The CUTEST Little Stories. Love Gives Me Hope - Stories That Make You Go "AWW!" Gives Me Hope - FML for Optimists! (Inspiring Twitter-length Stories) Six Billion Secrets - Everyone Has a Secret. What's Yours? OMG Facts - Your Mind. Blown. FFFFFUUUUUUUUnny stick figure comics. Spartz Media 15 Hysterical "True Story" Guy Moments Next.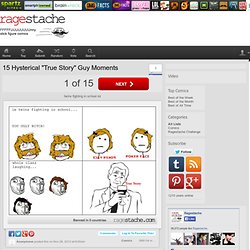 Just for Fun! Rich World Problems - There Are Real Problems. Then There Are... Unfriendable - Public Displays of Fail (from Facebook, Twitter, and Yahoo! Answers) Memebase: Rage Comics, Forever Alone, Y U No Guy, Troll Face, Foul Bachelor Frog. That's So True - Your Story. On Repeat. Repeat. Repeat.
---