Humanitarian Charities
This team collects sites of awesome charities that do a whole lotta good.
The Humane Society of the United States. -Help Animals- and -Pet Shelters- with a free click! Fight -Breast Cancer- and provide -Mammograms- with a free click! Annual Fundraising Event Brings Women Together The Girls Night Out event is an annual fundraiser for the Joyce Murtha Breast Care Center located in Windber, Pa.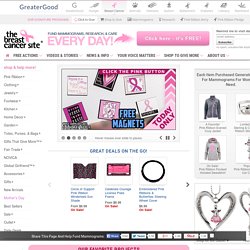 Everyday Heroes: Living with Breast Cancer When Delese Range was first diagnosed with breast cancer, she was told that she had two years to live. It's been 12 years since then − and she's still living with cancer. By her side the whole time: her husband, Lonzie. Help -End Hunger- and -End Poverty- with a free click! A Home & Schooling for Orphaned Girls in India Provide a home and education for orphaned girls on the streets of Calcutta.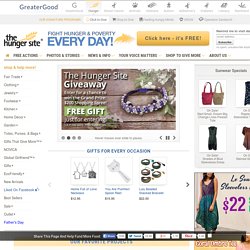 With a hands-on approach, Baal Dan's volunteer staff personally visits orphanages throughout India, where they carefully select the very best environments for orphans and street children. When they can't find such a place, Baal Dan helps develop new facilities, including schools, libraries, and orphanages. Give -Meals- for -Homeless Veterans- with a free click! Medal Of Honor Recipient Finds A Place To Call Home SFC Leroy Petry was honored for his courageous service overseas not only with a Medal of Honor, but also with a house to share with his family.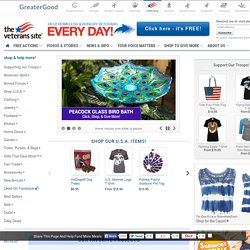 After 8 deployments and a few serious injuries during his tours, SFC Petry and his family were given the deed to a new house, courtesy of private donors and the people of Lakewood, Washington. What better way to thank a veteran for his service than with a place to finally call home! Chesney The Canine Companion Adding a dog to your family can improve your life in more ways than one.
Working together to end poverty and injustice. Progressive Animal Welfare Society. Animals : Animal Rights, Welfare, and Services People helping animals Charts Fundraising Events Fundraising.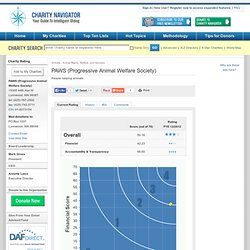 The Global Fund For Children - Home. Animal Welfare Institute. People for the Ethical Treatment of Animals (PETA): The animal rights organization. The Rainforest Site. Hope For Life Rescue, Inc. Global Exchange - Building People-to-People Ties. The Global Fund For Children - Home. GAVI Alliance. GIVE VACCINES Home.
---