Azafrán
Nym - Hanging
Dagha - Whatever It May Be
Dreaming The day away on Twitpic
Mew - The Zookeeper's Boy
Esoteric Sob - Eternal Melancholy
Billy Idol - Eyes Without A Face
Noisia - Split The Atom (Kito Remix)
The Alan Parsons Project- Eye in the Sky
Phaeleh - Afterglow feat Soundmouse [OFFICIAL VIDEO]
Asa - Sweeter Things
Mew - Am I Wry? No (Official Video)
Momentum - Loving You So Much
Ellie Goulding - Everytime You Go (The Night Life remix)
Mew - She Came Home For Christmas
Quantic
LAOS - Break my Heart
Sultan Al Qassemi: Al Jazeera reporter: "I re
A message to Anon from inside Egypt
See updates below Egypt is in the midst of an Internet blackout that experts are calling the "worst in history." Renesys estimated that 93% of Egypt's networks were still unavailable Friday evening (EST). With the country's citizens unable to log on to the Internet as they normally would, people have turned to a variety of other means to get online, including using ham radios, fax machines, and landline phones. We've compiled a list of the ways people in Egypt can attempt to access the Internet if their service has been interrupted. Have other suggestions? Email us tips at egypt@huffingtonpost.com.
How To Help Egypt Get Online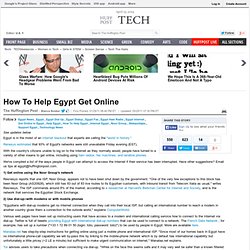 The Funniest Unintentionally Sexual Album Covers Ever (PHOTOS)
Lol, I thought you were talking to me. Anyway, I'm Mexican. by thelinksbasket Nov 19
Yes it is. Lastfm not bad but the payment thing sucks, lol. by thelinksbasket Nov 16
33685_442997969627_502779627_4992487_2794442_n | Flickr : partage de photos !
Japanese architect Kimihiko Okada has designed the Toda House in Hiroshima, Japan. The site is located in a residential area developed on a gentle perch in Hiroshima, overlooking a far view of the Inland Sea and Miyajima. The land of this area is developed into platforms form with several levels. The architecture was requested to have a view over the roof of the neighboring house, standing one level lower, and to consider security, for the site is located at the edge of the residential area, and to leave some space for extension when the client opens a small shop in the future.
Toda House by Kimihiko Okada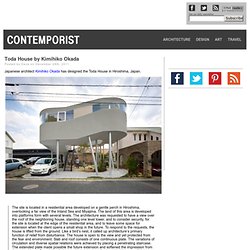 Mew - Like Paper Cuts
Sk7a2
qkKju
Wikileaks: UN calls for US to investigate torture claims revealed in leaked reports
Christian woman sentenced to death in Pakistan 'for blasphemy'