Azafrán
Nym - Hanging. Dagha - Whatever It May Be. Dreaming The day away. Mew - The Zookeeper's Boy. Parachutes - Paper Birds. Esoteric Sob - Eternal Melancholy. Billy Idol - Eyes Without A Face. Noisia - Split The Atom (Kito Remix) The Alan Parsons Project- Eye in the Sky. Phaeleh - Afterglow feat Soundmouse [OFFICIAL VIDEO] Asa - Sweeter Things. Mew - Am I Wry? No. Momentum - Loving You So Much. Ellie Goulding - Everytime You Go (The Night Life remix) Mew - She Came Home For Christmas. Quantic. LAOS - Break my Heart. Quantic - Time Is The Enemy. Sultan Al Qassemi: Al Jazeera reporter: "I re... A message to Anon from inside Egypt. How To Help Egypt Get Online. See updates below Egypt is in the midst of an Internet blackout that experts are calling the "worst in history.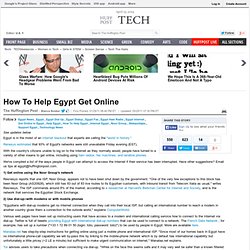 " Renesys estimated that 93% of Egypt's networks were still unavailable Friday evening (EST). With the country's citizens unable to log on to the Internet as they normally would, people have turned to a variety of other means to get online, including using ham radios, fax machines, and landline phones. We've compiled a list of the ways people in Egypt can attempt to access the Internet if their service has been interrupted. Have other suggestions? Email us tips at egypt@huffingtonpost.com. The Funniest Unintentionally Sexual Album Covers Ever (PHOTOS) Grooveshark Mobile Music. Mouse Party. 33685_442997969627_502779627_4992487_2794442_n. Toda House by Kimihiko Okada. Japanese architect Kimihiko Okada has designed the Toda House in Hiroshima, Japan.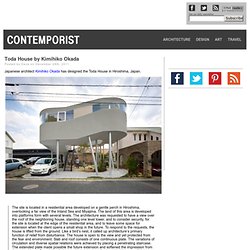 The site is located in a residential area developed on a gentle perch in Hiroshima, overlooking a far view of the Inland Sea and Miyajima. The land of this area is developed into platforms form with several levels. The architecture was requested to have a view over the roof of the neighboring house, standing one level lower, and to consider security, for the site is located at the edge of the residential area, and to leave some space for extension when the client opens a small shop in the future. Mew - Like Paper Cuts. Sk7a2. QkKju. Wikileaks: UN calls for US to investigate torture claims revealed in leaked reports. * Iraqi forces systematically beat and tortured prisoners, including women and children. * A US gunship crew killed two insurgents on the ground even though the pilots had reported that the men were trying to surrender. * The US kept records of civilian deaths, despite previously denying it.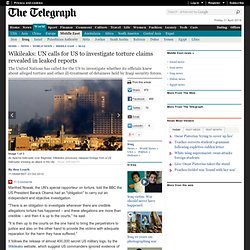 The death toll was put at 109,000, including more than 15,000 deaths that were previously unrecorded. * Two Iraqis complained of being abused by British troops in June 2008 but no formal investigation was carried out. * Hundreds of civilians, including women and children, were killed at US military checkpoints after the invasion in 2003. Christian woman sentenced to death in Pakistan 'for blasphemy' The court heard she had been working as a farmhand in fields with other women, when she was asked to fetch drinking water.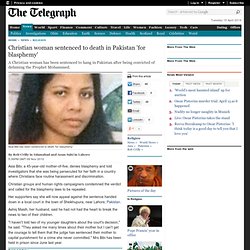 Some of the other women – all Muslims – refused to drink the water as it had been brought by a Christian and was therefore "unclean", according to Mrs Bibi's evidence, sparking a row. The incident was forgotten until a few days later when Mrs Bibi said she was set upon by a mob.
---