Hubpages Authors
learner365 on HubPages
Marye Audet on HubPages
SarahBodo on HubPages
Simone Smith on HubPages
Hypothyroidism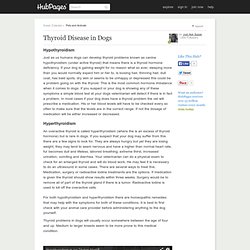 Thyroid And Dogs Hypothyroidism Hyperthyroidism
NiaLee on HubPages
Mark Knowles on HubPages
PDXKaraokeGuy on HubPages
John J Gulley on HubPages
wesleycox on HubPages
cardelean on HubPages
Laceylinks on HubPages
prairieprincess on HubPages
kelleyward on HubPages
Gypsy Willow on HubPages
femmeflashpoint on HubPages
Craan on HubPages
© Copyright 2010 Patrice Walker All rights reserved Your dreams represent an incredible source of information that you have direct access to. Why not let your dreams help you navigate the ups and downs of life?
Dream Incubation: An Effective Problem Solving Technique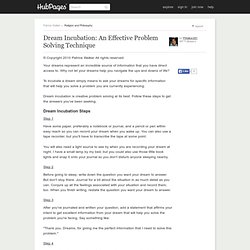 ThoughtSandwiches on HubPages
jeyaramd on HubPages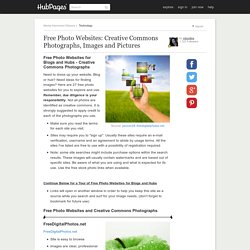 Free Photo Websites for Blogs and Hubs - Creative Commons Photographs
Need to dress up your website, Blog or hub? Need ideas for finding images?